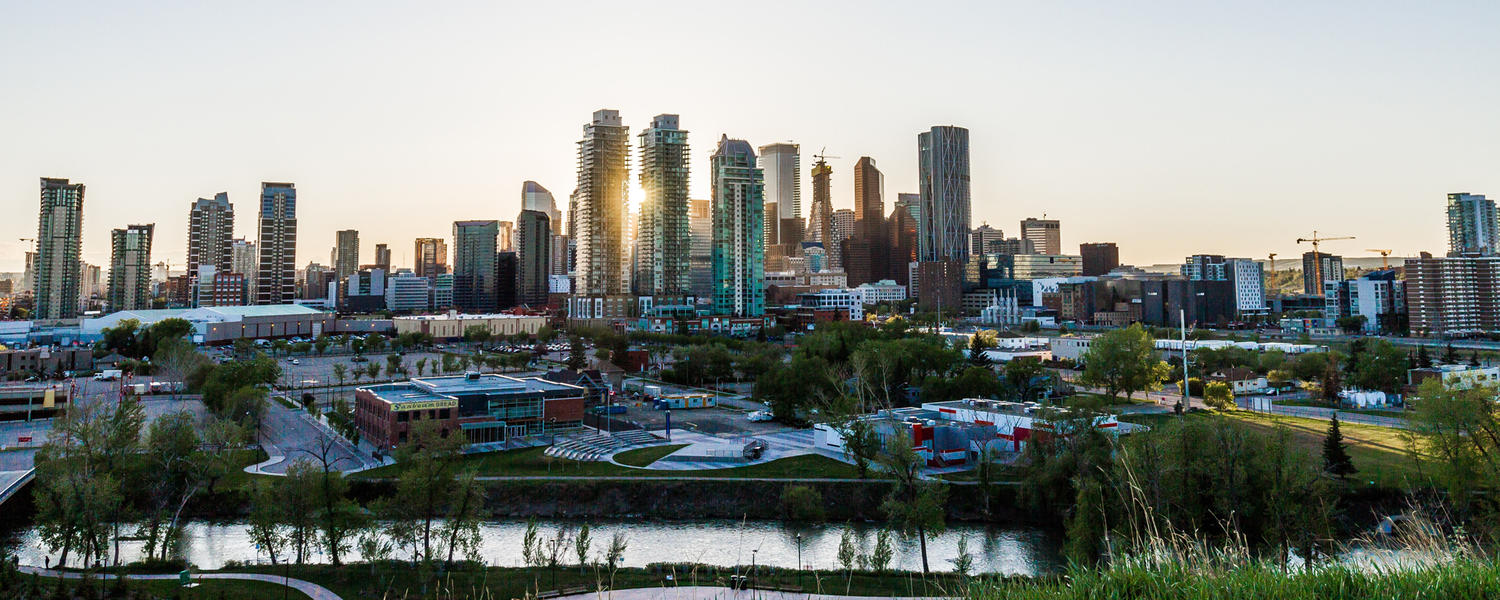 Shareworks: A Local Success Story
Idiosyncratic, tenacious — who are some of the players thriving in an ecosystem that disrupts the status quo
by Jacquie Moore, Office of Advancement
In the word-association game, nobody's likely to blurt out "financial tech start-up!" when you say the word "Calgary!" That's poised to change.
Early this year, Morgan Stanley acquired Calgary-based Solium Capital (now Shareworks) for a cool $1-billion. Established in 2002 by a tight group of UCalgary alumni, Shareworks has grown from 20 employees to more than 800 worldwide. While the little Calgary company that could has undeniably hit the big-time, it's held fast to a creative and collaborative start-up vibe (think ping-pong, foosball, turntables and microbrew-Friday and one dreamy lunchroom that serves three floors — there's no escaping conversation over espresso). As well, Shareworks continues to abide by a set of operating principles and core values, widely promoted and written in very large font on the office walls.
Dozens of UCalgary alumni — including five here — are proud to lead and ride the wave of economic diversification in Calgary and beyond. 
Lindsay Decker, BSc'06, Software Engineering
Current gig
Staff Software Developer, Shareworks
First job out of university
Software Developer, Shareworks
I was given the opportunity to lead my first project in 2010, for a client with a very hard deadline. I was seven months pregnant when they put me in charge, and sent me to Toronto to meet with a client for the first time. It was a great experience and, later, I was asked to head up the development of a new module for a client in Australia.
Lindsay Decker
Best thing learned in university:
"I've always been very shy. Coming into a heavily male dominated environment was tough for me — my graduating class of 20 had only two women in it! But I learned to code collaboratively, there were so many opportunities for that at UCalgary, and that's essential in a business environment where we are always working with other people. I learned to thrive in that."
How do you think Calgary has changed since 2006?
"Calgary has changed a lot. At Shareworks, we're not in oil and gas at all, we just have oil and gas clients. In one way, the downturn wasn't entirely negative for us as we were recruiting then and needed developers. We were spreading the message that, 'Hey, we have interesting work here for developers,' but people didn't know we were here or what we do."
What do you love about your job?
"I love the people here. A large part of my job is mentoring — I get to help people get better at what they do. Caring about code is solving problems for people, and I love that. Also, we have really good coffee machines here (ha!) and I appreciate that they often bring in speakers, like Michael Feathers (author of the book Working Effectively with Legacy Code)."
Favourite operating principle:
"Constantly curious and evolving."
Jason Campbell, BSc'12, Computer Science (concentration in game programming)
Current gig
Software Developer, Shareworks
First job out of university
Web developer, Amazon, Seattle
Best thing learned in university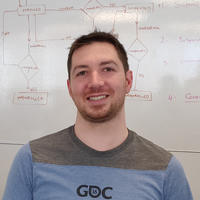 The software engineering classes were really practical and helpful. I also benefitted from being part of the Computer Science Undergraduate Society — I made a lot of friends and it's been interesting to see the different directions everyone has gone in. That also really helped me with networking.
Jason Campbell
My first job taught me…
"That the quality of code is really important. The number and experience of developers at Amazon gave me so many learning opportunities. We were on call 24 hours a day in case our code broke. Quality was everything. When I review code now, I ask myself, 'If I got paged at 3 a.m. would I be able to fix this?'" 
What would you say to an undergrad contemplating a career in Calgary?
"Looking for jobs back when I was coming out of university and then moving back to Calgary from Seattle in the mid-2000s — it was much different then. There is diversification now, start-ups, a lot of tech companies that might have oil and gas as clients, but that are primarily tech. I'd tell students that there are interesting options out there."
What do you love about your job?
"It's fun. There are Nerf guns and board games, and a group of us gets together every week to play games. As well, we have opportunities to try new things and we're encouraged to innovate and present ideas. We're given freedom to do what we think is best in our work and solve problems."
Favourite operating principle:
"Team before self."
Ali Bhatti, BSc'17, Computer Science
Current gig
Software developer, Shareworks
First job out of university
"I interned at, and was then hired by, a pipeline company to develop software."
Best thing learned in university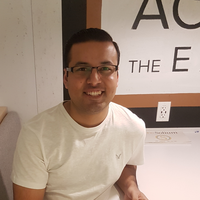 My degree taught me how to guide myself and how to learn. The nature of my program is that it's quite strict and rigorous. I had to learn to be prepared and make good decisions. I became a problem solver and a fresh thinker — and that's what Shareworks was looking for more than anything.
Ali Bhatti
Mt first job taught me…
"It was the end of the downturn and I realized I wanted something different — I didn't want to get left behind. That experience taught me that I prefer to be able to be nimble, take calculated risks that I can manage, and move quickly. I learned that I like having some autonomy in my work — that that can be scary but great at the same time."
What would you say to an undergrad contemplating a career in Calgary?
"I'd say that Calgary has a lot of opportunities and there are more tech start-ups than you might think. The industry here is starting to demand a lot of expertise — the bar is being raised and you can take it in your hands and run with it. Tech is the next big oil. The industry is growing fast and it impacts everything and makes our society better."
What do you love about your job?
"Six or seven of my good friends also work here so I love that. I like the culture here — employees are trusted and there's no visible hierarchy at all. It's collaborative and sociable."
Favourite wall quote:
"An insatiable desire to win."
Luca Cutrone, BA'98, Economics
Current gig
VP, Implementations (North America), Shareworks
First job out of university
"I worked for CP Rail and then I was a private equity consultant."
My first job taught me...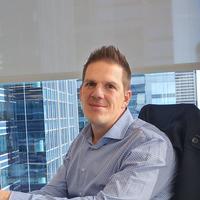 Probably that I'm happier in my work when things move more quickly… I enjoy being able to be nimble and I like to understand consequences and then learn how to thrive.
Luca Cutrone
What would you say to an undergrad contemplating a career in Calgary?
"If you're an entrepreneurial thinker and you're nimble, there are lots of opportunities and a lot of growth."
What do you like most about the company culture?
"We're given an unbelievable level of autonomy here. People are really empowered to make decisions — and if you make good decisions, your leaders will back you. As well, it's very collaborative — this building was designed for that. It's very open and there are lots of spots to stop and talk — that's really fostered here. We really try to build community here. Friday afternoons we have a social hour, we have beer on tap and video-game tournaments. They've really maintained a fun start-up feeling."
Favourite inspiring quote:
"It's from a quotation from Vincent de St. Exupery: 'If you want to build a ship, don't drum up people to collect wood and don't assign them tasks and work, but rather teach them to long for the endless immensity of the sea.' I feel we're striving for that here."
Current gig
User Experience Designer, Shareworks
First job out of university
"I worked for Computer Modeling Group — they do oil and gas simulation software. That was my bridge from chemical engineering, which was my major, to software engineering. After CMG, I worked in financial tech in London (England) for a couple of years."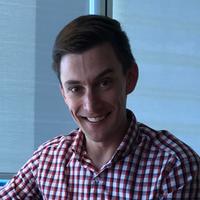 'Innovation' and 'gratitude.' I think we're good at both of those.
Shane Gryzko
How did your degree prepare you for your career?
"I learned to program, and I really enjoyed those courses. I also took a communications course and that really enlightened me: I learned about usability and I'd never even heard of that until then."
What would you say to an undergrad contemplating a career in Calgary?
"It seems to me like the whole world is starting to move in the direction of more technology.  There's a rising tide that's raising all ships and Calgary is one of them. Our city may be moving above and beyond, I do feel there is a lot of opportunity."
What do you like about your job?
"A couple months ago, Shareworks started booking monthly hack-a-thons for staff. You can take the entire day and work on whatever you want with whoever you want. It needs to be something company related but not something that's your day-to-day. I really appreciate it — I've been able to experiment with some app development, which I'd never done before. I feel inspired by what I've been able to do here, and it also helps the company stay innovative."