Back to School — But Far, Far Away
By Deb Cummings
A year abroad (or several) has become a popular career move
Several months before he was to graduate from the Werklund School of Education, Christopher Klune, BEd'17/BA'17, decided he was not ready for the briefcase, nor the Brooks Brothers look.
Armed with a combined education and history degree, Klune did what an increasing number of university grads are doing — he began applying, online, to schools and countries he had never visited. That's when he discovered that the recruitment landscape had undergone a significant shift. Though international career fairs are still important, the Internet now plays a much more significant role. Teachers can be interviewed via Skype from the comfort of their classrooms, while some recruitment organizations use interactive websites. A history teacher in Madrid or a biology teacher in Lima can tape their lessons, upload the video and share a sample of their style.
There has also been a growth in so-called bespoke agencies like Teachers International Consultancy, Teach Anywhere and Seek Teachers that hire directly for what are called international schools.
The growth of "international schools" — which, in general terms, are defined by English-language curriculum like International Baccalaureate and a mostly expatriate teaching staff — began to take off in the 1950s.
According to ISC Research, a British company that focuses on international school education, there are currently 6,400 international schools in the world — up 153 per cent from 12 years ago — that employ 300,000 full-time teaching staff members. ISC estimates that, by 2022, the number of schools will jump to more than 11,000 and will employ 529,000.
There are also hundreds of "Canadian" schools (that follow various provincial curricula) that appealed to Klune. He ultimately landed a job at one in Jordan, headed by a principal from Alberta, Marc Renaud. With more employers viewing foreign experience as a demonstration of entrepreneurship, resourcefulness and independence, we thought we'd check in with Klune and two other newly minted teachers from Werklund before they flew the coop.
Where he's at: Teaching Grades 6, 7 and 8 Social Studies at the Canadian International School Amman in Jordan. 200 students, kindergarten-Grade 8. Ten teachers from across Canada were hired this year for this school.
Curriculum: Although dubbed a Canadian International School, Arabic language classes and Islamic Studies are key components, woven in to the Alberta-based curriculum.
Perks: Wages are lower than they would be in Alberta, but accommodation is included, as is one flight home a year and health insurance.  
Why teach abroad: "I wanted to put myself in an uncomfortable, challenging position where I'd a have to rely on myself to figure things out . .  . and where I could help build a community from the ground up."
Where else did you consider? "I really wanted to teach up north in a remote community. In my final year, I took an Indigenous Studies course with Yvonne Poitras-Pratt that was remarkable, and that made me want to give back in some small way. I would still like to do that some day."
What extracurricular activities were you involved in at UCalgary? "President of the Education Students' Association (ESA), Students' Union rep, community advisor for three years, resident advisor for three years."
Advice to new students: "Come in with an open mind, check your ego, be adaptable and be prepared to be tested and to learn a lot about yourself."
What do you like about teaching? "The human element. It's so easy to be connected to students and other teachers. It's important not to lose sight of that . . . not to be ground down by bureaucratic systems and the machinations that are designed to help people, but often don't."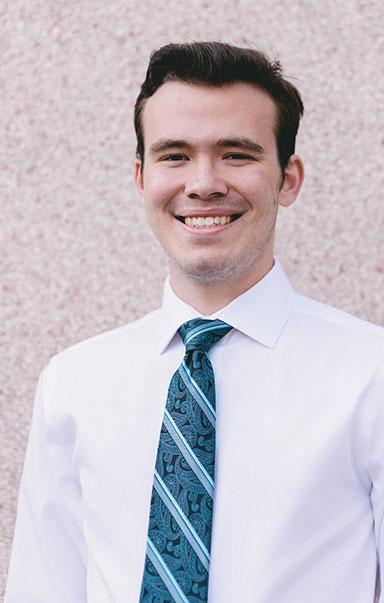 Alexander Kowalchuk, BEd'17
Where he's at: Both Alexander and his wife have just started teaching at Chief Julius School in Fort McPherson, N.W.T. (about 150 km north of the Arctic Circle, in the Beaufort Delta region).
Do you have any fears about this posting? "I suppose the isolation of an Arctic community is par for the course, so I don't really know if that's a fear. Given that we have road access to other communities like Inuvik (three hours north) and Whitehorse (18 hours south), we'll experience a lesser degree of isolation than people in, say, Ulukhaktok. But the 30 straight days of darkness in the winter and 50 to 60 straight days of light in the summer will take some getting used to. Other than that, the only things I can genuinely say I'm nervous about are the same as any first-year teacher: things like the workload, report card season, that sort of thing."
What three major lessons did you learn from UCalgary? "Some of the key lessons happened during practicums, and I think I was lucky to be paired with partner teachers in the field who I really clicked with and who brought out the best in me. Carol Gilson, Sheena Williams and Kim Cook from the Calgary Board of Education were all excellent mentors and I owe them a great debt. I think the structure of UCalgary's BEd program was strong in the very first semester, as well; it did a good job of breaking students' expectations of what schools are like and what teachers' roles are in a modern setting, and rebuilding those expectations from the ground up. I was also lucky enough to serve as an executive for the Education Students' Association with Chris (Klune) and Angelo (Juat), and I learned a lot about the union side of the teaching world and how to function in that environment. So I'm thankful for a lot of the learning opportunities I received at the U of C, often in unexpected places."
Were there any particular profs who had a huge influence on you? "Plenty. Mairi McDermott, Gary Jones, Pratim Sengupta, Yvonne Poitras-Pratt. And all for completely different reasons, honestly. Mairi and Gary to me are both the definition of what a teacher should be, in terms of their organization and rapport with students. You couldn't ask for better role models. Pratim is a man with a real vision — or often many simultaneous visions — and that's always a quality to strive for. He also introduced me to concepts that I had no experience with before meeting him, and which shape some of my own philosophies today. And, of course Yvonne, who is an absolute champion and someone who really makes things happen in the world. Definitely some inspiring people among the faculty at Werklund."
Where he's at: Teaching at the Christian Alliance International School in Hong Kong, Grades 7 to 9. The school is in an eight-storey building in Butterfly Valley in Lai Chi Kok. Juat lives in an apartment in Kowloon and describes his living conditions as "great."
Do you have any fears about this posting? "Just first-day jitters and wondering what it will be like to teach students from all walks of life. We were briefed on the 'helper/maid' culture in Hong Kong. A lot of students have nannies and this translates into a sense of entitlement (they don't normally carry their things), so maybe just encountering students with that kind of attitude. Otherwise, just keeping the class in order and learning the procedures since I haven't started the job yet and this is my first teaching job after freshly graduating. I am sure everything will be fine in due time."
Any perks? "We get great medical and dental benefits, not to mention it's an Alberta-accredited school."
What three major lessons did you learn from UCalgary?
"1. Be punctual
2. You can always learn something from someone else. People's life experiences are different and there's a lot to glean.
3. Always open yourself to things that you never thought you'd do — opportunities lurk around many corners."
How will you measure the success of your job? "Student feedback. If I am keeping my students engaged and having fun, I'll know. My contract is two years, but I may stay longer depending on whether I'd like to continue."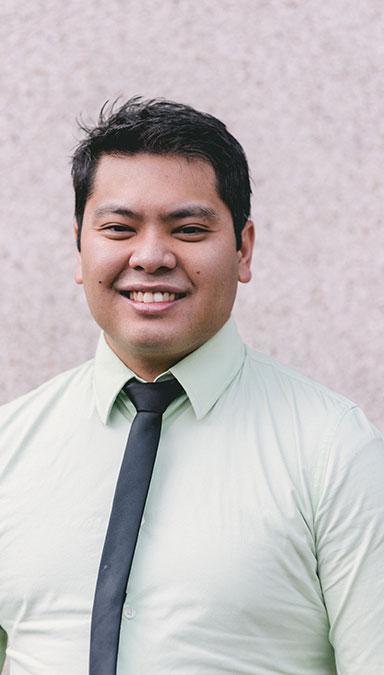 Did You Know? Today, more than 130 academic and support staff and 2,400 students work and study at the Werklund School of Education. There are 27,000 alumni of the Werklund School of Education who can be found in 148 countries around the world.