by Deb Cummings
photo by Sebastian Buzzalino
Massive popularity, critical acclaim, cultural relevance? Remains to be seen. What we do know, hands down, is that this podcast series is all about the story behind the music.
In amongst the 2,000 albums and 10,000 CDs at UCalgary's radio station, CJSW, I spot him: Mike Tod, BA'12, sporting his telltale cap, deep in a section of music, colour-coded blue. Orange is for world music and red, ironically, is for blues — but blue, blue is for folk. And that is key.
The key of F. They could have called this new 13-part podcast series just that. But they didn't. Instead, it's called The Folk.
Thumbing through plastic-sleeved record jackets, I hear the gravelly voice you may have heard on The Folk Song Hour, The Pioneer's Handbook or on a variety of other folk-music shows on CJSW that this Communications grad has hosted over the years. As beloved as those previous shows may have been, none are as rich as The Folk's longform piece of smart storytelling that launches Oct. 17. Each episode focuses on one province and territory, but the content isn't your typical roundup of short, snappy clips of music. Instead, each region's contribution to the genre revolves around one epic story — often about a person, a family, an incident, a quirky calamity.
Sure, it's about folk music or, as Tod elaborates, "traditional" or "old-time" music, but, at its heart, this podcast series is about stories.  
Funded by an Alberta Foundation for the Arts grant, Tod has been researching, writing, recording and producing the 13 episodes since February, often sinking 100 hours of research into each one-hour instalment. "For me, of all genres, folk comes with the best stories, the most universal themes that people can relate to," says the guitar- and banjo-playing alumnus.
Take Alberta's episode (available Oct. 31) called "A Tale of Two Families" — a magnificently complicated tale about the legendary Carter Family (June Carter married Johnny Cash) from Virginia and the obscure Romaniuk family from Edson, Alta. How Tod, who also has a master's degree in music from York University, discovered the connection was serendipitous. One day, his music partner, Nathan Godfrey — from the duo Godfrey & Tod — gave Tod a record that the Romaniuks released back in 1968.
"They sounded just like the Carters, so I started probing," explains the folk music scholar and, by that, Tod means he read a biography on the Carters where the Romaniuks are referenced twice, in two skimpy paragraphs. Curious, he called the Galloway Station Museum in Edson that connected Tod to Ed Romaniuk's nephew, Jim Wilson, who now lives in Edmonton. "I interviewed Jim who told me that Ed actually drove down to Virginia in 1957 to meet [Carter Family founder] A.P. Carter and then I discovered that Ed sent songs at Christmastime to Sara Carter in California, so Jim sent them to me [Jim had a box of old reels in his basement] and I got all them all digitized and started piecing together these families . . .  their relationships, their lives."
But folk music can sustain you . . . like a really good steak. Or stew or a turkey dinner.
Disparate lives, linked with short clips of music — from the Carter "scratch" (developed by Mother Maybelle Carter — A.P.'s sister-in-law and Johnny Cash's mother-in-law — it's the most imitated picking and strumming guitar style in music) to Sara's powerful voice and A.P.'s bass-playing — are exactly what spirits you into an Alberta farmhouse in the 1930s where we find Ed and Elsie Romaniuk listening to the radio, in rapture, night after night. Or, to a trailer park in California where Sara lives out her days after leaving what turns out to be her love of her life, A.P., for his cousin, Coy Bayes. Between those decades we learn, from Tod, about creeping determinism, the border radio days, scoundrels, hucksters, full-on celebrity obsessions, $5 guitars and so many other convincing details that effectively immerse the listener in another place, another time.
As do most stories in any format, the secret lies in their delivery and in well-researched fresh details. What you'll never find on The Folk is a rehash of a biography or a spin on an old documentary.
"These stories may exist in fragments. I saw it as my job to piece together these bits of information that nobody had put together before," says Tod. "It's all fresh.
"My main goal is to get this music into as many people's ears as possible," explains Tod, whose master's research focused on old Alberta folk songs. His research resulted in an album of 29 songs and an accompanying book of liner notes — a project that was almost picked up by the Smithsonian Folkways Recordings label, the same label that Woody Guthrie, Ola Belle Reed and Pete Seeger are on. "Podcasting is just the vehicle, the medium of storytelling."
But, in a world where there are now upward of 700,000 podcasts, with between 2,000 and 3,000 new shows launching each month, you have to wonder how The Folk will stand out from the overcrowded marketplace. What's the hook?
For starters, it's not your typical interview-style "bantercast," in which the host and guests chitchat for an hour. Nor did anyone on this project set out to grow their personal brand or assume they'd land a huge affiliate-marketing deal. It's just Tod narrating a gripping story, just like the old-time form of radio dramas, except this one is spliced with music. Beautifully paced, handsomely scripted, Tod admits to loving the radio dramas of yore such as The Green Hornet, except those radio dramas were live, whereas Tod has the ability to edit out the clutter . . . the ums and ers and sighs, etc.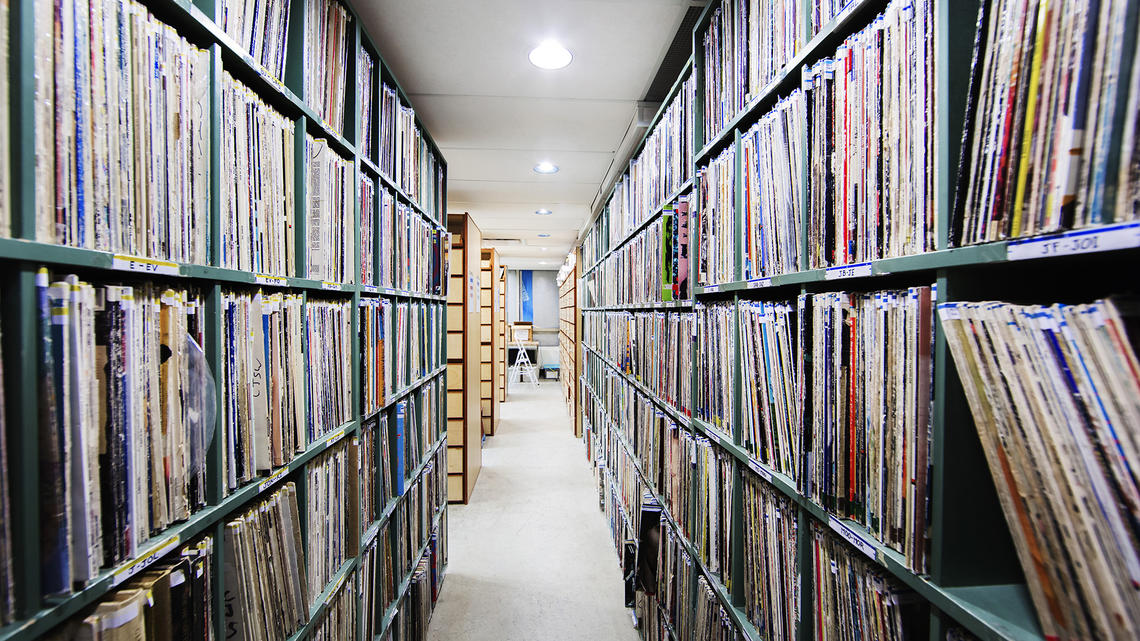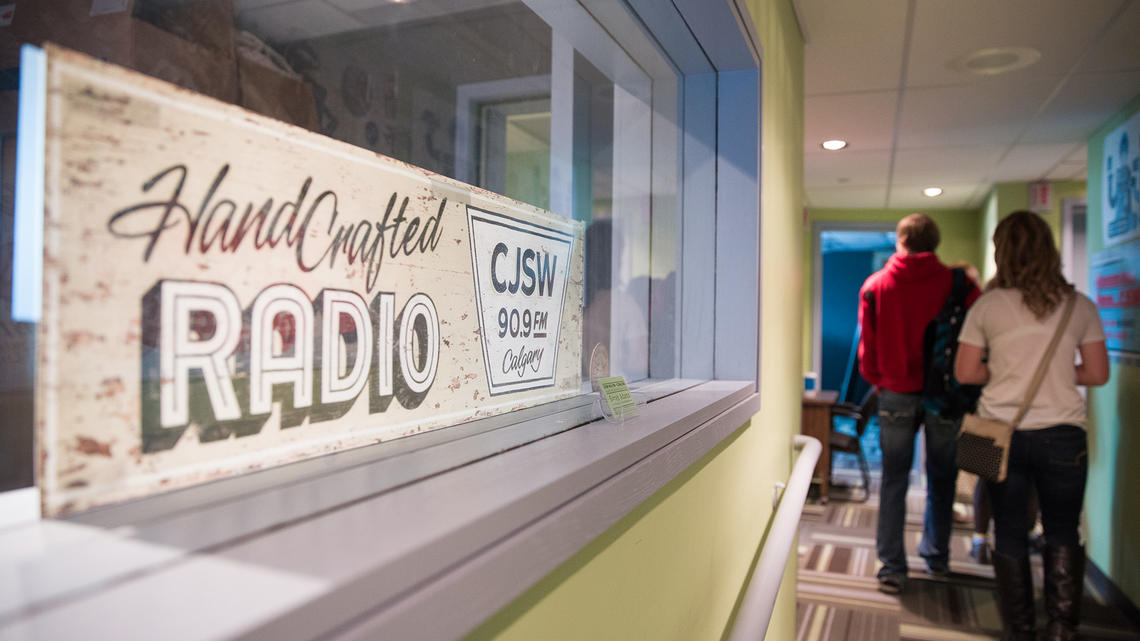 As for how Tod selected the content for each province and territory, his enthnomusicology background and network of other musicians helped. It wasn't unusual for Tod to call up someone from a region and just ask them for stories, and then he'd pursue one. The only consistent aspect in the series is Tod's narration as the structure of each episode differs. Manitoba, for example, doesn't even focus on a musician. The entire hour is a deep dive into one old poppy folk song — Red River Valley. Turns out there are two red river valleys — one in Texas and the other in Manitoba, and so the episode is a battleground. No, scratch that — it's not a battleground, per se; instead, Tod wrote it as a mock court trial, with the song being on trial.
"The episode also explores Métis history or a whitewashing of Métis history, and how a lot of individuals got shoehorned into a white narrative," he explains. "The song is basically a mini-illustration of really deep history."
But why did Tod choose folk music? Why not opera, jazz or rock 'n' roll?
"Folk music is . . ." Tod pauses. "Well, it's a feeling and, I suppose, it's filling and sustaining. If you look at music like a diet, pop music is very much like fast food. It's an immediate sensation. You feel good for about two minutes, and then you crash. But folk music can sustain you . . . like a really good steak. Or stew or a turkey dinner."
Tuck in.
Tune into CJSW on Oct. 17 and listen to the first episode: "A Rising Tide." Although CJSW will play one episode a month, the podcast will be released every Thursday for the next 13 weeks. To listen to The Folk and for episode transcripts, photographs and film footage, visit thefolkpodcast.com. You can also subscribe to the podcast, available on Apple Music, Spotify, Google Play, Stitcher and TuneIn. You can also join Tod for CJSW presents: The Folk Podcast Live at the Central Library on Nov. 24.