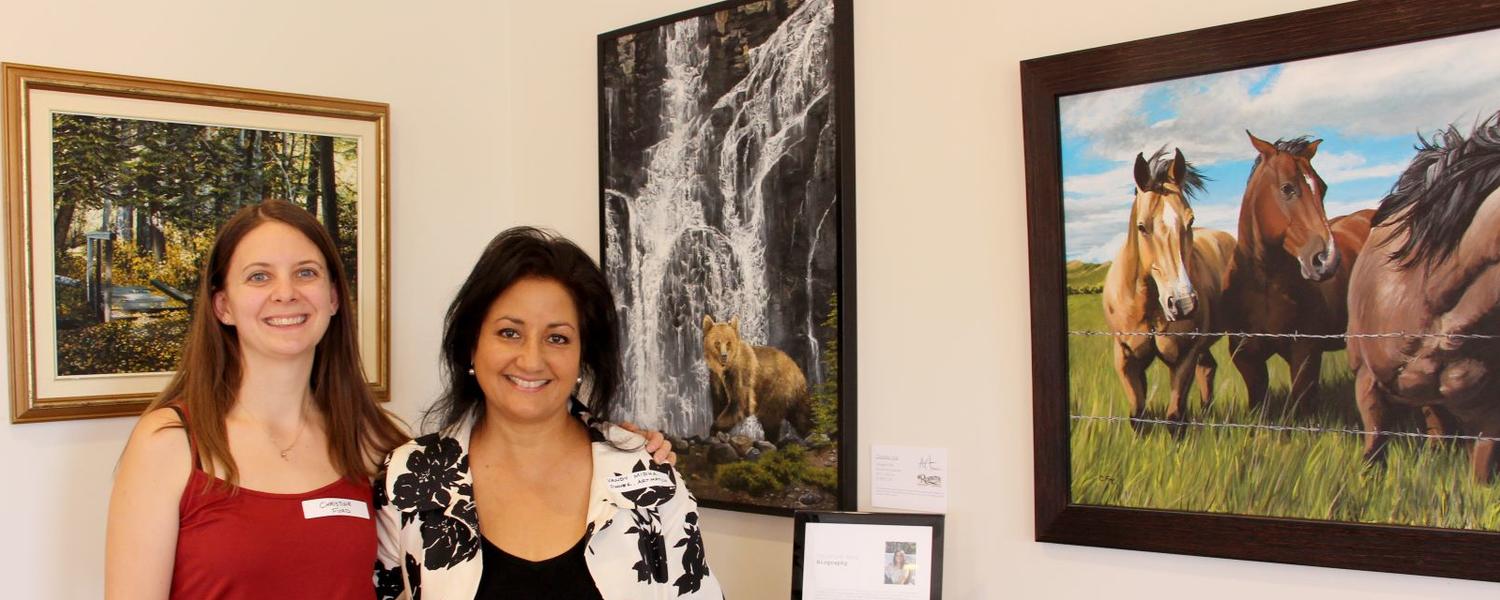 Careers in Motion: Vandy Midha, BFA'12
by Deb Cummings
In our series, Careers in Motion, we bring you interviews with alumni who are innovators, thought leaders and experts in their field. From entrepreneurs and financiers to people in the film industry, architecture and law, you will find illuminating insights from all-star professionals in this monthly slot in our newsletter. 
This month, we chat with Calgary-based art entrepreneur Vandy Midha, BFA'12, who is now an art consultant and owner of ArtMatch — an online art gallery that connects clients with dozens of artists.
After Midha graduated, she joined an Inglewood studio where she painted non-stop for two years. That's when she discovered how tough it was to break into the gallery scene and obtain access to membership-based art societies. She also noticed an unusual trend — parking lots were full at Calgary art shows, but few people were buying. "That's when I thought that, if I was spending $1,000-plus on a painting, I would want to be sure of the quality and how it looked in my space first," she says.
Precisely why Midha invites clients to "test-drive" the art for 48 hours before making a purchase. We recently caught up with Midha, who gave us a snapshot of her business.
Where did the idea for ArtMatch come from?
Even though I loved working in a studio, I did miss interacting with people, which is what I did while practising interior design [Midha also has a degree in this from Ryerson Polytechnic University] — so ArtMatch is really a marriage of both interests.
Back to being a student — what are the top lessons you learned while at UCalgary?
I learned that it's never too late to go back to school to pursue your passions and gain in-depth knowledge about what you love. Art was always a hobby for me since the age of seven and, although I loved it, I never wanted to be a "starving artist," which is why I decided to go into interior design. What I learned going back to U of C, so late in my career, was to let my inhibitions loose so I could learn where my niche area really was. I realized that art is one specialty that computers will never eliminate — like they have in so many other fields.
What has been your biggest career highlight so far?
I often do shows which support local causes, but one that I curated in 2016 with Indefinite Arts — a group that works with disabled adults and art — was very special. Joseph had schizophrenia and had never been in an art show before, but he had lots of potential. I told Joseph he could sell his paintings alongside the rest of the artists at my show. He sold all his paintings and one of them ended up at the reception desk in the psychiatry department at Foothills Hospital.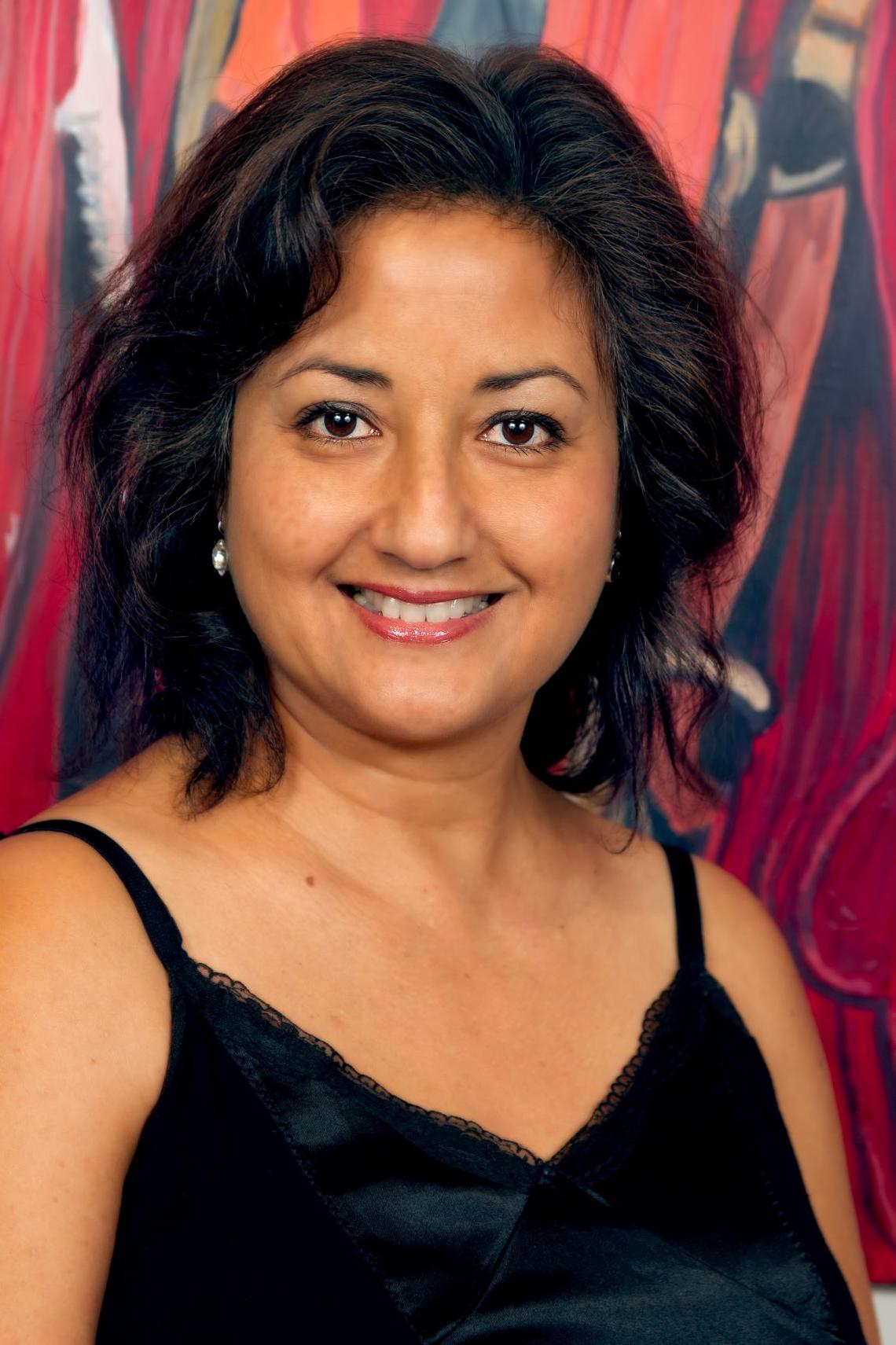 How many clients have you worked with?
In the past four years, I have had more than 100 commercial and residential clients who have purchased original art from ArtMatch and/or signed on for a service package with me for art consulting. This is my full-time job and I currently have a part-time employee assisting me with social media and graphics.
What is something that everyone should do at least once in their lives?
Everybody should own an original work of art. There is a certain appreciation of art when there is a story or meaning behind it and it will resonate with you every time you walk by it.
What do you wish you knew more about?
How to hang art fast and efficiently.
What price range do most of your clients fall into?
When I did market research, I found the general price range that Calgarians like to spend on original art was somewhere between $1,000 and $2,000. Calgary has a younger population who tend to look at "art as decoration," rather than "art as an investment" — unlike the older crowd in some larger Canadian cities. But I suppose it comes down to what you can afford and how much you love the painting. ArtMatch offers price ranges that fall between those of a gallery and HomeSense, but I like clients to remember that they're getting a one-of-a-kind original painting which will hold [its] value for a long period of time and also make them feel good!
If you could go on an art tour, where would you go?
I would love to go to Venice Biennale (a world-famous art event in Venice, Italy).
Where do you hope your business is in five or 10 years?
I'd like to see ArtMatch in every Canadian city because this need exists everywhere. Perhaps that could be done by expanding the existing website or by having separate websites in each city with local representatives. I would also like to include photography and sculpture someday.
What career advice do you have for new grads with a similar background to yours?
I would like to tell new grads with a visual arts major to consider taking some business courses to prepare themselves for the world of art. Although fine arts at U of C was a comprehensive program which taught me all about the history and various practices and methods of art available, it did not teach me the business of art. I was lucky to take a program through MNP Consulting on entrepreneurship — without that, it would have been very difficult for me to launch ArtMatch.
Artists are essentially entrepreneurs who have to get out into the world and sell themselves, as well as their art. You cannot be a hermit in your studio and expect just a website to sell your work. There are many facets to marketing your work, from belonging to artist groups [and] being active in art workshops and events in the city, [to] teaching and learning how social media can sell for you. There is a whole digital world out there, including ways to maximize the potential on your own website. People want to hear your story and know about you, so market yourself, too, not just your art!