Ever Hear... "For Appliances, Press 1; For Doors and Windows..."
They're called voice-over artists — the omniscient folks behind telephone announcements, audio books, documentaries, movie trailers and commercials
By Deb Cummings
If you're hearing voices these days — more specifically one ubiquitous voice — it's likely nothing to worry about. It could have been the voice on your workout app, or the one that tried to coax you to buy a mattress or gave you the choice of menu options the last time you phoned your bank.
Voice production is so integrated into today's technology that it's easy to forget that someone, somewhere, has recorded the words we hear.
In many cases, that someone — at least in Canada — is voice-over entrepreneur Allison Smith, BFA'86.
From her Calgary-based, in-house recording studio, it's not abnormal for this UCalgary drama grad to record 50 different messages in a day for big-name brands from the Bank of America, PetSmart, Rexall Drugs and Bell Canada to CBC, Kitchen Aid, Bose, Telus and dozens more. Smith's latest voice gig, in fact, is an upgrade for Amazon's beloved virtual assistant, Alexa.
Attempting to describe why women's voices are often preferred over men's, and hers over many others, Smith explains, "Most of my clients want me to sound professional, yet friendly. They will say, 'Don't sound automated; we want you to sound like you are directing your best friend to press 1 or 2.'"
Using a soothing, but conversational tone — not unlike her professional recordings — Smith adds: "Some people think women's voices are preferred because it comes back to the first voice you hear in utero — it's a maternal thing. But what's really key is a voice that is clear and understandable, as everything that is recorded gets crunched down into telephone quality."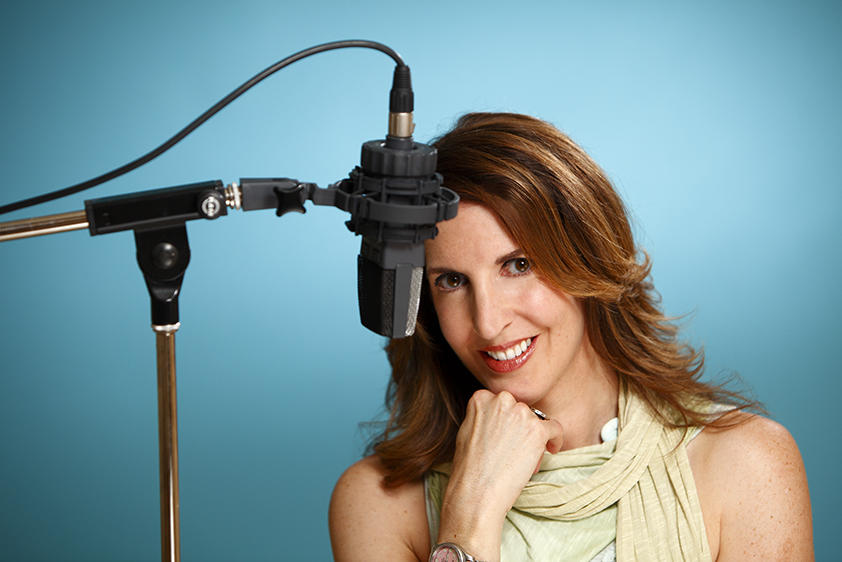 Smith writes many of the scripts herself, and describes most as "straightforward — there are only so many ways to sell chicken thighs." But there have been notable exceptions, such as an emotional spot she voiced for a women's shelter.
"I had 30 seconds to move from sounding absolutely downtrodden and dejected to someone who finds strength enough to grab the phone and ask for help," explains Smith, who thrives on the challenge of creating a scene and a character with just her voice.
Don't be so firm in your goals that you miss signals that may suggest you need to pivot.
While many voice-over experts come into recording for telephony and interactive voice response (IVR) systems with a communications or broadcast background, Smith maintains her time at UCalgary gave her a unique edge in the industry. Although she never studied voice per se, she says, "back then, the emphasis was more theatrical . . . projecting and enunciating so those at the back of the theatre could hear you."
Smith got comfortable with a mic by working at CJSW, UCalgary's campus radio station. But, as a drama student, her dream was to act on stage.
"I guess I had moderate success," says Smith who, after dozens of auditions, did land a few roles with Alberta Theatre Projects and Lunchbox Theatre. "But I came to the realization that I didn't like the lifestyle. I didn't want to sleep in late, work late and then go out for a meal and drinks late at night. I am an early bird."
Needing to supplement her struggle as an actor, Smith decided, on a whim, to call CJAY 92 and ask them if they ever hired voice actors to record commercials.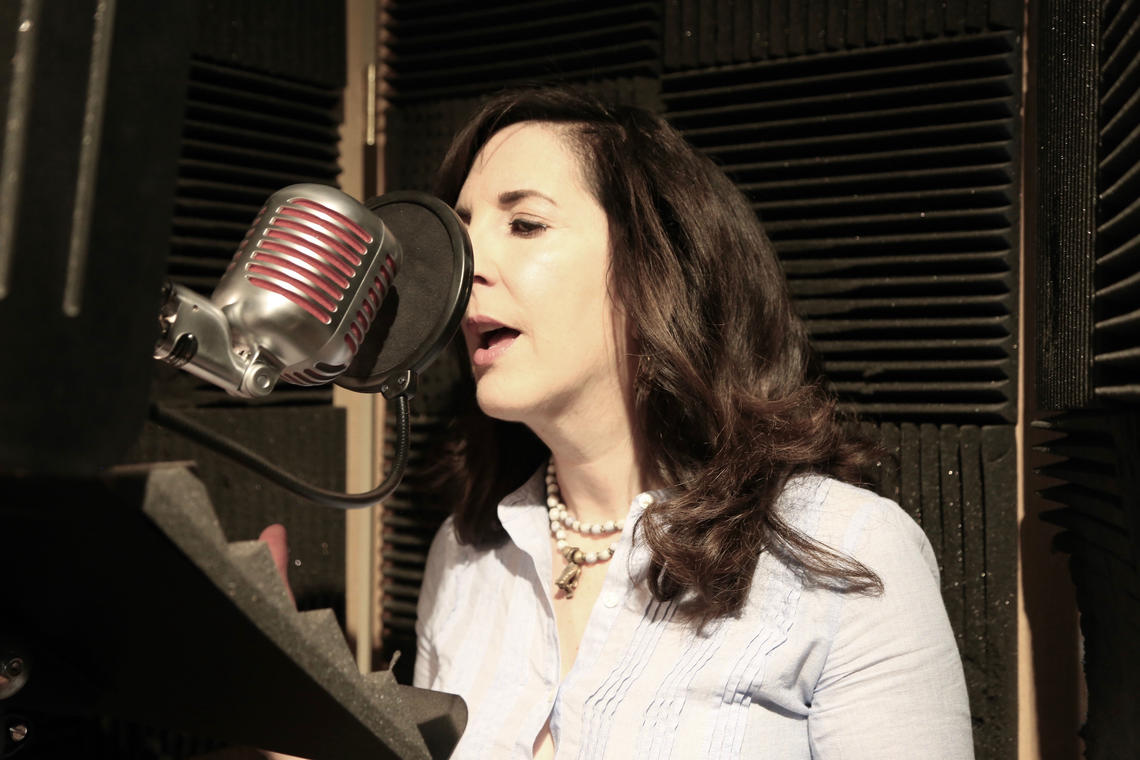 "After they stopped laughing," chuckles Smith, "they gave me an audition and, honestly, because I could say 'abominable' as in Abominable Snowman [a Calgary ski shop], I got the job." At first, there was no money in it, says Smith, who got paid in concert tickets, T-shirts and albums. Eventually, she left CJAY armed with a professional "reel" of taped commercials that helped her snag a legitimate commercial client — Safeway.
"For years, I was really the voice of Safeway," Smith admits, adding she knew what store sales would be long before the public. "It made me want to drive to Fort Mac — that's where the chicken was cheapest," she quips. "That said, my work with Safeway was what allowed me to buy my first condo."
And, as so often happens, that first big gig led her to others such as Telus, which was searching for a new voice for its mobility platform. Turns out, Smith's timing was perfect. The world of telephony was just beginning, as was Smith's speciality, which is now IVR systems.
As for imparting any career advice, Smith stresses "flexibility . . . don't be so firm in your goals that you miss signals that may suggest you need to pivot. Be versatile, not only if you're a drama grad, but always be looking to pick up other skills because you never know what may benefit you further down the line."
So, what voices, if any, aggravate Smith's highly attuned ears?
"'Vocal fry' and 'upspeak' drive me a little nutty," admits the voice-over talent, pointing fingers at culprits such as Lindsay Lohan and Britney Spears.
As for any heroes in the world of voice?
"Zooey Deschanel," she says. "I find her low, gravelly voice really intriguing and I admit to having a news-girl crush on Lisa LaFlamme [journalist with CTV News]. She has a low register that is very smooth."
No surprise that Smith's motto, cribbed from John Wayne, is: "Talk low. Talk slow. Don't say too much."