What Makes a Perfect Day?
Whether it's over a mug of glogg or at a candlelit choir service, people celebrate the holiday season in unique and memorable ways
By Deb Cummings
Forget New Year's Eve for the moment. Let's focus on our upcoming holidays and how some of us will spend them. We asked a few staffers at UCalgary's downtown campus — where Development and Alumni Engagement is housed — for their idea of a "perfect day."
Whether "together time" means TV time or it means tuning up your physical life over the break, here are how a few of us are homing in on holiday happiness.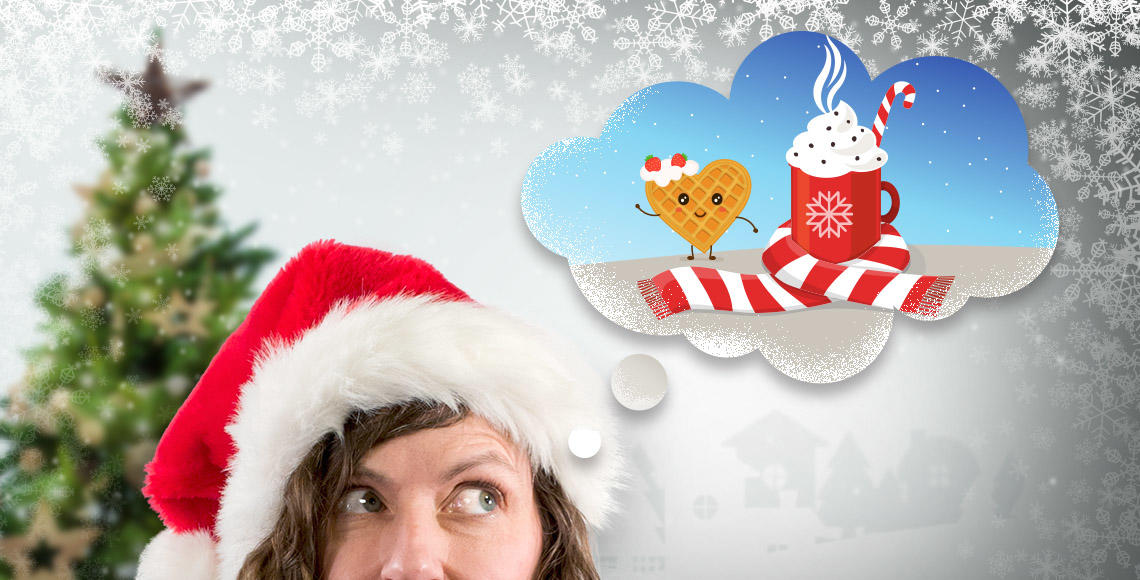 Jacquie Moore, Senior Writer, Campaign Communications
When you're seven, most every day is perfect. I let my daughter, Willa, design an ideal winter day for herself (see below) and, as it turns out, it's my perfect day, too. Who knew my high watermark of fun and relaxation was at a Grade 2 level?! 
Eat heart-shaped waffles.
Go into the backyard and play in the snow.
Walk through the Botanical Gardens [in Silver Springs] and look for some dogs.
Drive to Canmore and go to that special place for mac 'n' cheese and colouring [Rocky Mountain Flatbread].
Check into a condo.
Go snowshoeing all around the town.
Go back to condo for hot chocolate with marshmallows and a lot of whipped cream.
Play Monopoly for a really long time.
Go in the hot tub.
Go to bed.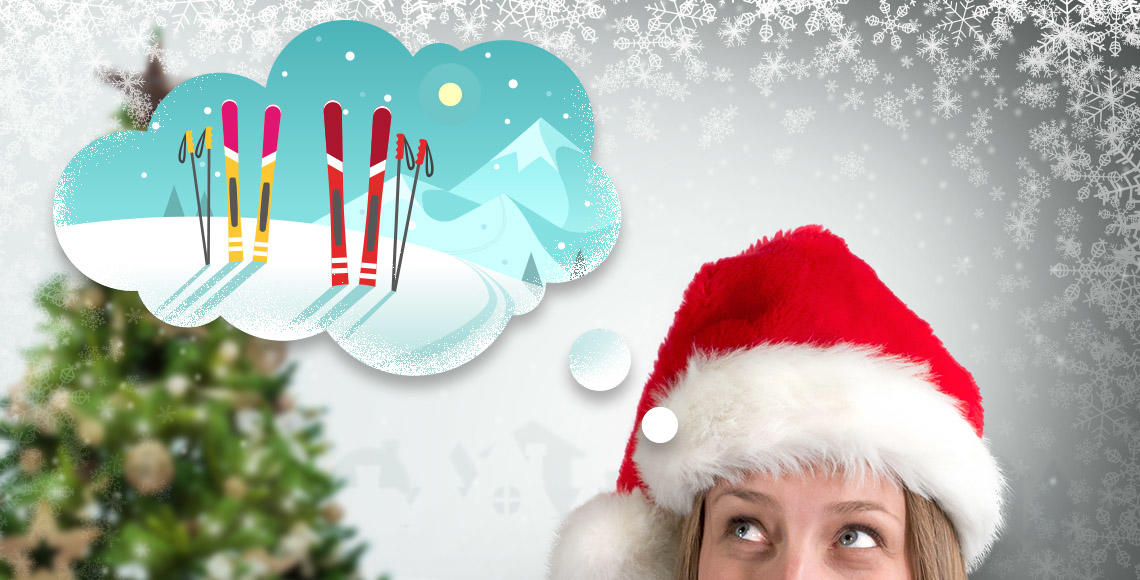 Robyn Bell, Donor Communications Advisor
What is your idea of a perfect holiday day? Going to a cozy cabin or backcountry hut (I've never actually done this, but it's on my bucket list).
How would it start? It would begin with a lazy morning having breakfast in our PJs.
Then what? We would go outside and spend the day skiing or snowshoeing in the mountains.
What would you do in the evening? For dinner we would have some kind of comfort food, since we earned it skiing all day. And after we would get a fire going and have some drinks and play cards.
 
My ideal day would involve getting outside for some nature, lots of laughter with friends, red wine and homemade pizzas.
Nicola Wheldrake
Digital Specialist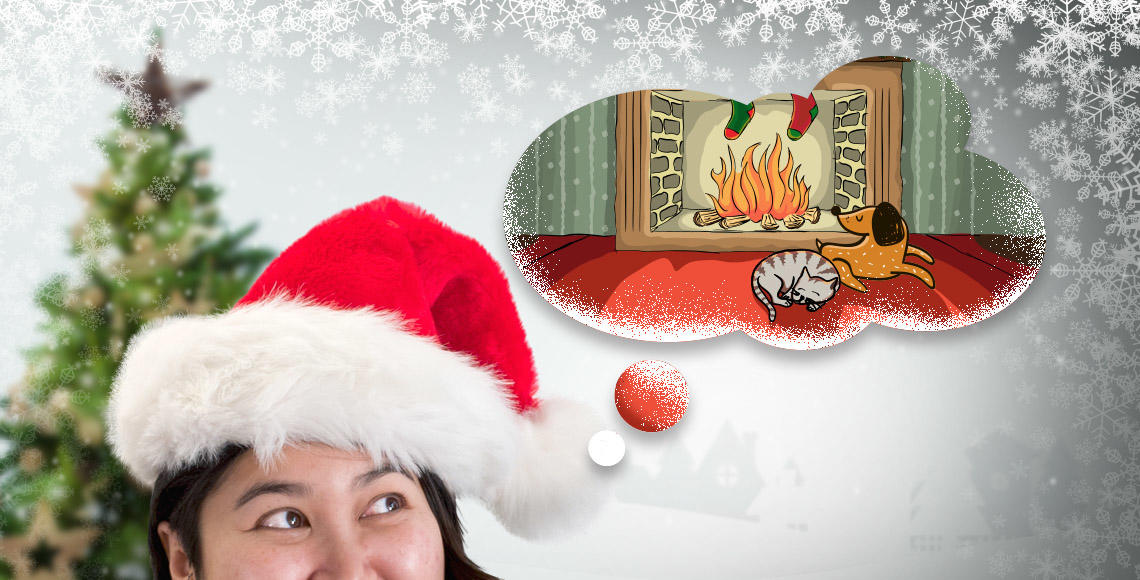 Christina Milloy, Graphic Designer
What is your idea of a perfect holiday day? My perfect holiday would be spent with my partner Kyle, Miso (our cat) and Kerbie (our dog) in the mountains, being cozy by a fire. Just us, no family.
How would it start? Wake up, make myself a nice cup of coffee and read by the fire. 
Then what? I would probably go to a local market or the letter-press workshop in Fernie, B.C., while my husband went snowboarding. We'd meet for a cozy dinner and then go home, play video games next to one another with the fireplace on.   
If you're sticking around the city, would you do? I'm big on breakfast, so we'd go to OEB diner, or for dim sum, or for ramen at Muku. 
What would you do in the evening? Probably go for a Peking duck dinner and ice cream, then we'd head home for a cozy night playing games, watching movies or maybe I'd some freelance work and make art. 
 
Tierney Muir, Social Media Specialist
What is your idea of a perfect holiday day? I'd spend a day with friends and family in my hometown of Souris, Man.
How would it start? Wake up and meditate; have a coffee with my dad while looking at the Canadian Tire flyer.
Then what? I'd go for a short jog in the minus-20-degree weather (or colder) while listening to a podcast, ending up at my friend Kate's house to have a cup of tea. 
What would you do for dinner? Head back to my parents' and open a bottle of red wine with my mom. Ideally, my husband, brother and sister in-law would be there, too. In the oven would be my mom's homemade mac and cheese dish. Dessert would be a tray of dainties (Google "dainties" if you're not from the prairies and don't know what a dainty is). 
And after . . .  I'd go back to Kate's house. My other best friend since childhood, Kirsten, would be there with her husband. We'd chat, have some cocktails and then walk over to the local community hall to attend a traditional "Manitoba Social." 
My ideal day would include some creative music-making, not-so-classic board games and retro video-gaming. (It's on like Donkey Kong, literally...)
Thomas Magee
Graphic Designer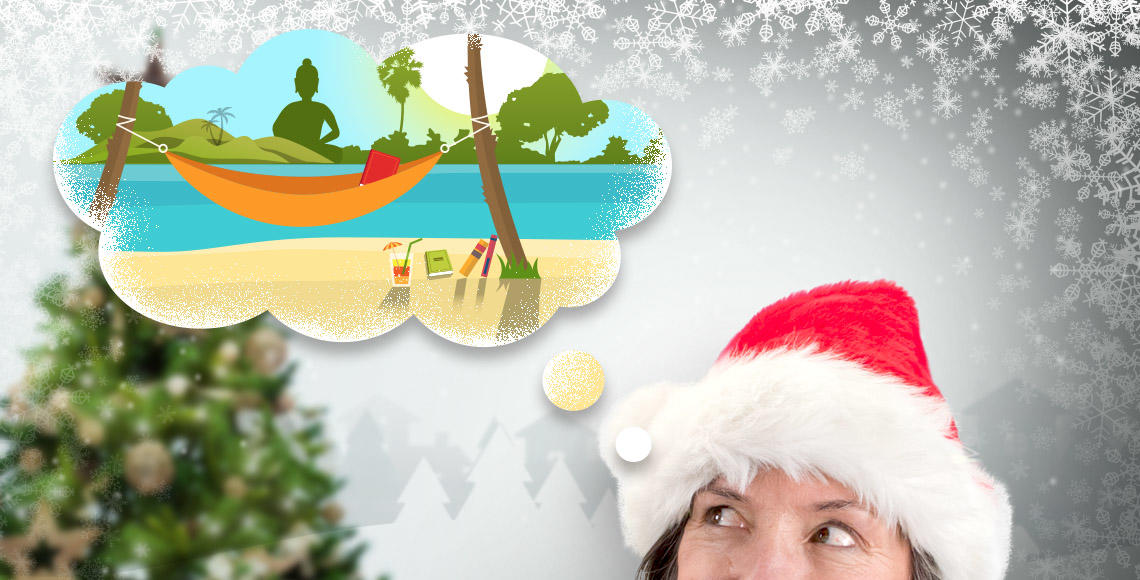 Deb Cummings, Editor of what you're reading right now — UCalgary Alumni News
Our two children have always adored Christmas. But, really, who doesn't? Like so many parents, I have vivid memories of our two kids in their crisp new flannel PJs scrambling to bed on Christmas Eve when they thought they heard Santa scraping his way down our chimney. Or stopping the one-at-a-time present-opening extravaganza in order to play (for hours) with one new toy. 
This year, the way the constellation of vacations has lined up, has prompted our family to ditch these homey traditions — for warmer climes. With our son graduating from university and aching to travel and our daughter, being able to peel away from her job for two weeks means we can travel somewhere far. Precisely why we are pulling out all stops and going to Bali where — when all shortbread cookies (yes, we'll be lugging those along) are nothing but buttery crumbs — we will leave our son to explore a bit of Southeast Asia.
As parents, we are inundated with child-rearing books, but none of them explain how we should behave when children become adults. When children are young, we can create all sorts of traditions around Christmas, but when they're 22 and 25? They are with you only by choice — or, as someone reminded me — if you pay for the trip!
An epic adventure seems like the perfect chance to sort out our new moves as adults. On this trip, no one in the family will be in the driver's seat. We're all backseat drivers, in it together.
So, here's my forecast for the perfect day in Bali.
Morning yoga with my daughter where, from my mat, I can see the coral reefs of Padangbai (where we're staying). After that, we'll join my husband and son who will likely be polishing off their third round of Nasi Goring and mango lassis in the thatched dining room (that overlooks a forest of monkeys).
Then, we'll walk into town, pick up goodies at the local market, rent snorkel gear and hop in a long-tailed boat that will take us out to an underwater forest of sunken statues where they always dress an underwater Buddha in a Santa hat. We'll splash about in our fins and then try (and probably fail) to be as graceful as the sea turtles.
Next, we'll return to the town of Padangbai and likely won't look for an ice cream stand, which we would have done when they were little, but a bar where we'll have G&Ts and play a leisurely game of Scrabble.
After that, we'll amble back to Bloo Lagoon (a little eco-village where we are staying) and pull out our books and Kindles and read next to the pool. At some point, our kids will likely get bored and pretend they're eight years old again and go ripping down the water slide.
And my husband, Scott, and I will smile and likely say: "And we thought they'd never be eight again. Do we want them to be? Not really. Well, maybe just a bit."
Or, if we're all feeling more energetic, we'll bike down from Agung volcano, through rice paddies, cashew farms, and little fishing villages, ending at White Sandy Beach where we'll all have massages for $8 a pop. 
That's when Scott and I will sigh, again, and moan about holidays — like childhoods — that end all too quickly.
Everyone here at Development and Alumni Engagement is thankful for your readership. 

Merry, Merry and have a Holly, Jolly holiday.