By Deb Cummings, Office of Advancement, with files and photos from Avenue magazine

Visionaries, scholars, researchers, innovators, activists — this year's cohort of our city's brightest trailblazers were celebrated on Oct. 28 at the Top 40 Under 40 Class of 2020's online gala.
"The Top 40 is always a celebration of individual success, but more so, it is a celebration of Calgary and the great things that people are doing in this city," says Avenue magazine's editor-in-chief Käthe Lemon who, along with a panel of judges, selected this year's cohort from approximately 400 nominations.
More than half of this year's honourees have links to the University of Calgary, precisely why UCalgary's President Ed McCauley is thrilled and inspired by the list. "This year in particular, these stories are a reminder of our city's collective resilience and courage," he says. "I'm delighted to see multiple members of the UCalgary community on this list, and I join our wider community in congratulating this extraordinary Class of 2020!"
From career highlights and guilty pleasures to favourite profs and embarrassing moments on campus — discover more about each of the 27 impressive honourees with UCalgary connections in the following four-part series. 
In Part One, you'll meet: Hayley Muir; Dr. Alexander Ah-Chi Leung; Dr. Signe Bray, PhD; Jason Jogia, BComm'04, MBA'12; Fang-Chia "Jackie" Cheng, DipEd'06; Dr. Teddy Seyed, BSc'11, MSc'13, PhD'19; and Dr. Emma Spanswick, BSc'02, MSc'04, PhD'09.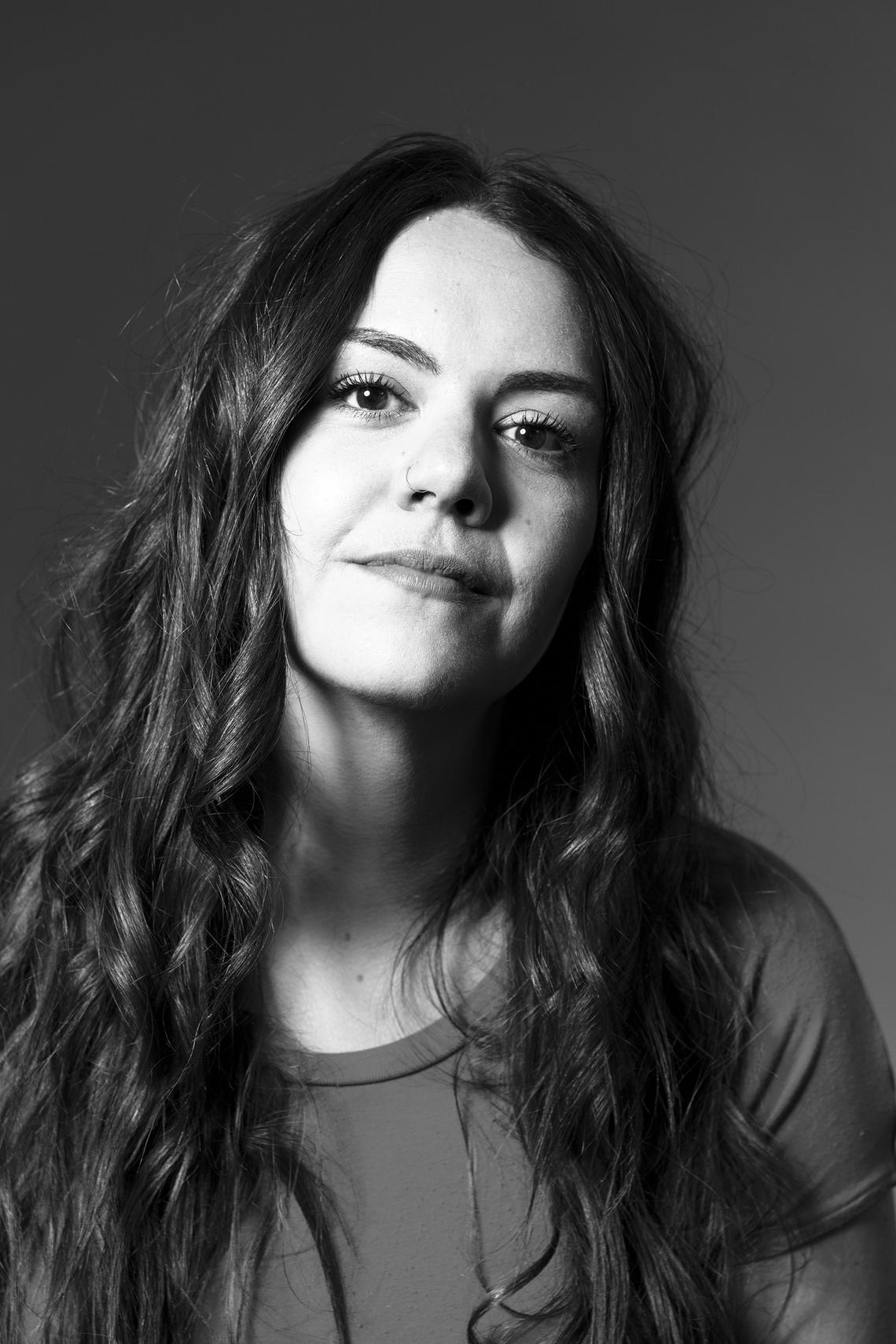 Jared Sych, courtesy Avenue magazine
Artistic director, Femme Wave Arts Society; CJSW Music Director, UCalgary

Hayley Muir shares the Top 40 honours with Kaely Cormack, co-founder of the Femme Wave Arts Society where the duo started out as bandmates in a local feminist punk group called The Shiverettes.
Wanting to create a more diverse and inclusive city prompted them to establish the first Femme Wave Feminist Arts Festival in 2015. Now an annual event, it has to date presented more than 450 acts showcasing at least one member who identifies as a woman or as non-binary.
What is your job at CJSW? I source new music releases that are suitable for our airwaves; co-ordinate and engineer live on-air sessions with local and touring musicians; distribute local music releases to stations across Canada via digital and physical mailers; work with programmers to find new music; and I provide general guidance for local artists about the music industry and radio.
How has COVID-19 impacted your day-to-day work? Live sessions have been on hold mostly since March, which has been difficult for everyone. We are slowly opening that back up, with COVID-19 safety protocols in place, and I am really looking forward to being able to provide a platform to local artists again. Everyone is looking for connection and community, and a radio station like CJSW is such a unique and valuable resource for that.
What have you missed most during the pandemic? Live music! Those events are such a social hub and I'm a very social person, so I've missed running into friends at shows or on patios. It's also been kind of a nice break, however, to just relax and take things slow. The last five years with Femme Wave and the band have been super-busy and just non-stop, so I've also welcomed a bit of a break and pause!
How did Femme Wave come to be? A few years ago, Kaely and I noticed that, even though there were lots of women playing music in the city, we didn't see them on stages very often. We wanted to put on one show that was all women and non-binary musicians, and that snowballed into a multi-day, multi-venue, multidisciplinary festival! The more we talked with people in the community, the more others wanted to be involved and we realized that lack of representation and space wasn't just in the music community. After that first year, we got asked if we'd do it again, so we did ... and here we are, almost six years later! 
How did you and Kaely meet? We were both working at BeatRoute Magazine at the time, and I always thought Kaely seemed super-cool and wanted to be her friend. I knew she played guitar so, when I was thinking about starting a new band, I asked her if she wanted to play around with some song ideas. Lucky for me, she did! We formed The Shiverettes and a year or so later organized the first Femme Wave and have been partners in crime ever since.
Do you remember any professors who were exemplary? When I was doing my Journalism diploma at SAIT, I had an instructor, Danny Miller, who taught print layout and InDesign. His teaching approach really resonated with me, which is why I went on to do layout for BeatRoute for 10 years. We've connected via radio over the years, and I've always held great respect and admiration for him. While I was at the University of Calgary, my sculpture instructor, Ron Kostyniuk, was really encouraging and wise. I was considering moving to Toronto or Vancouver at the time, and he kind of talked to me out of it, which I am still grateful for to this day! I would have missed out on a lot of the amazing experiences I've had in Calgary since then.
What is the most satisfying thing about your job at CJSW or with Femme Wave? The most fulfilling thing about both jobs is just connecting with people, and helping artists get their music and message out. There are tons of barriers in the music industry, especially for BIPOC and LGBTQIA2S+ artists, and being able to use my privilege and experience to help break down some of those barriers and provide more access points is all I hope to accomplish. And, if someone comes to me and says, "Oh my god, that band or artist is my new favourite and I had never heard them before," then I know I've done my job! 
If you were to go back to school, what would you take? I would probably go to law school, for criminal or human rights law. 
Dr. Alexander Ah-Chi Leung
Assistant professor, departments of Medicine and Community Health Sciences, Cumming School of Medicine, UCalgary

If you don't know the stats, they may stop you in your tracks: high blood pressure affects one in four Canadians — that's approximately 250,000 Calgarians.
This is precisely why the work of Dr. Alex Leung, MD, as it pertains to identifying and treating the hormonal imbalances that cause high blood pressure, is so critical.
How did you come to be interested in the hormonal imbalances that cause high blood pressure? When I was a child, my older brother developed permanent hormonal problems as a result of the cancer treatments he received. This sparked my initial interest in endocrinology, the study of hormones. During my medical training, I developed a particular interest in hormonal imbalances that cause high blood pressure because of a special mentor and teacher of mine (Dr. Gregory Kline, MD) who showed me just how cool and rewarding it can be to diagnose and treat these issues.  
What is the most rewarding aspect of your job? I love seeing my patients get better! Sometimes, this means finding the most effective medication for them, so that they can reduce the total number of medications they take. Other times, it means they are completely cured from high blood pressure without needing to take any medications again. In either case, treatment can be life-changing.
What do you wish you knew more about? I wish I was more handy around the house. I am an aspiring amateur plumber and electrician. 
If you were to go back to school, what would you take? I've always liked numbers. I think that statistics would be really interesting, or even computer science. 
Who are your biggest heroes? My grandpa and grandma! I was raised by my grandparents (now both passed away). They taught me the importance of hard work and instilled traditional values in me. 
Any advice for students or new grads? Mentorship is so important. Remember the people who helped you along the way. Don't forget to thank them!
A guilty pleasure? I like fried chicken and Coca-Cola, which can raise eyebrows among my friends and colleagues, being an endocrinologist.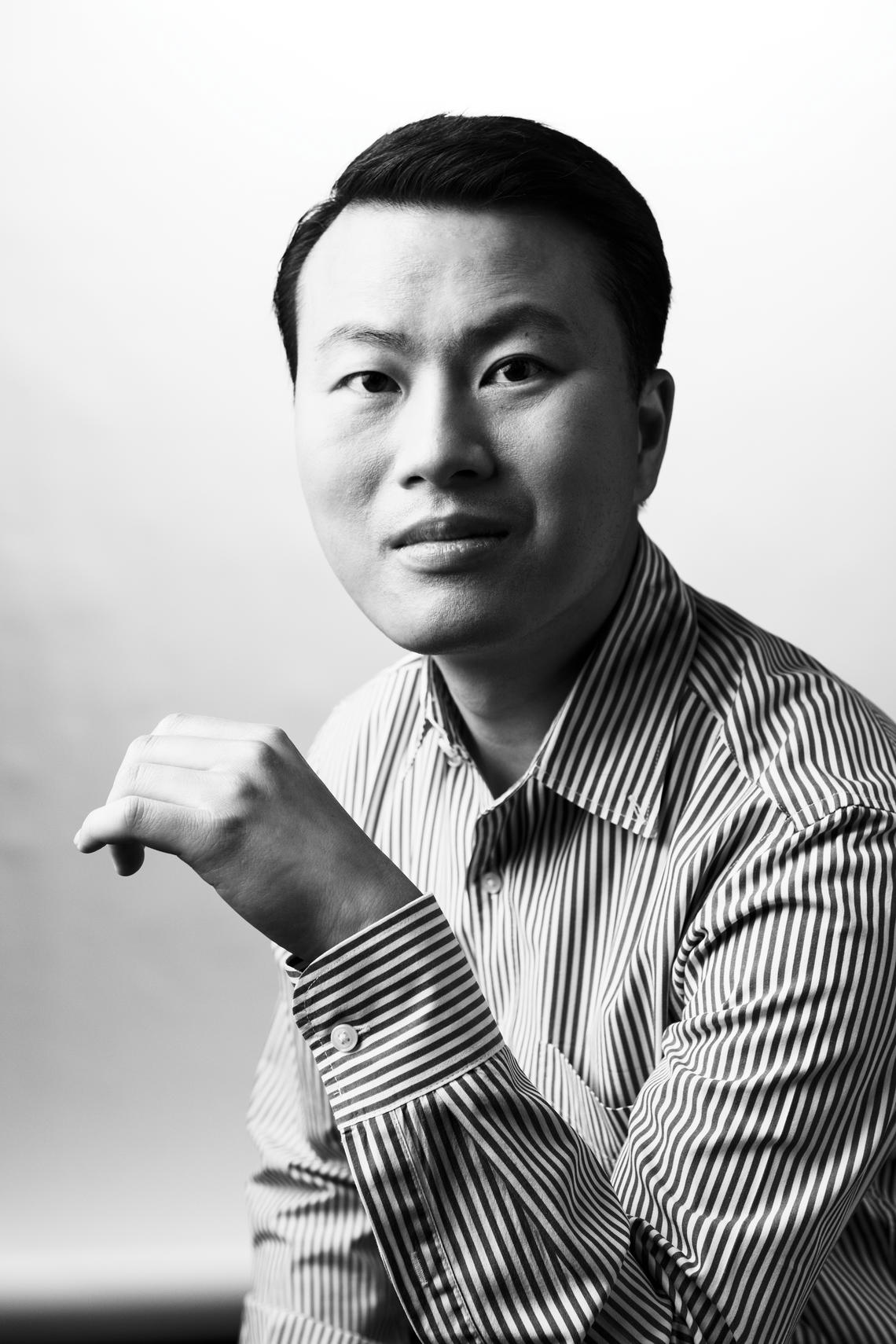 Jared Sych, courtesy Avenue magazine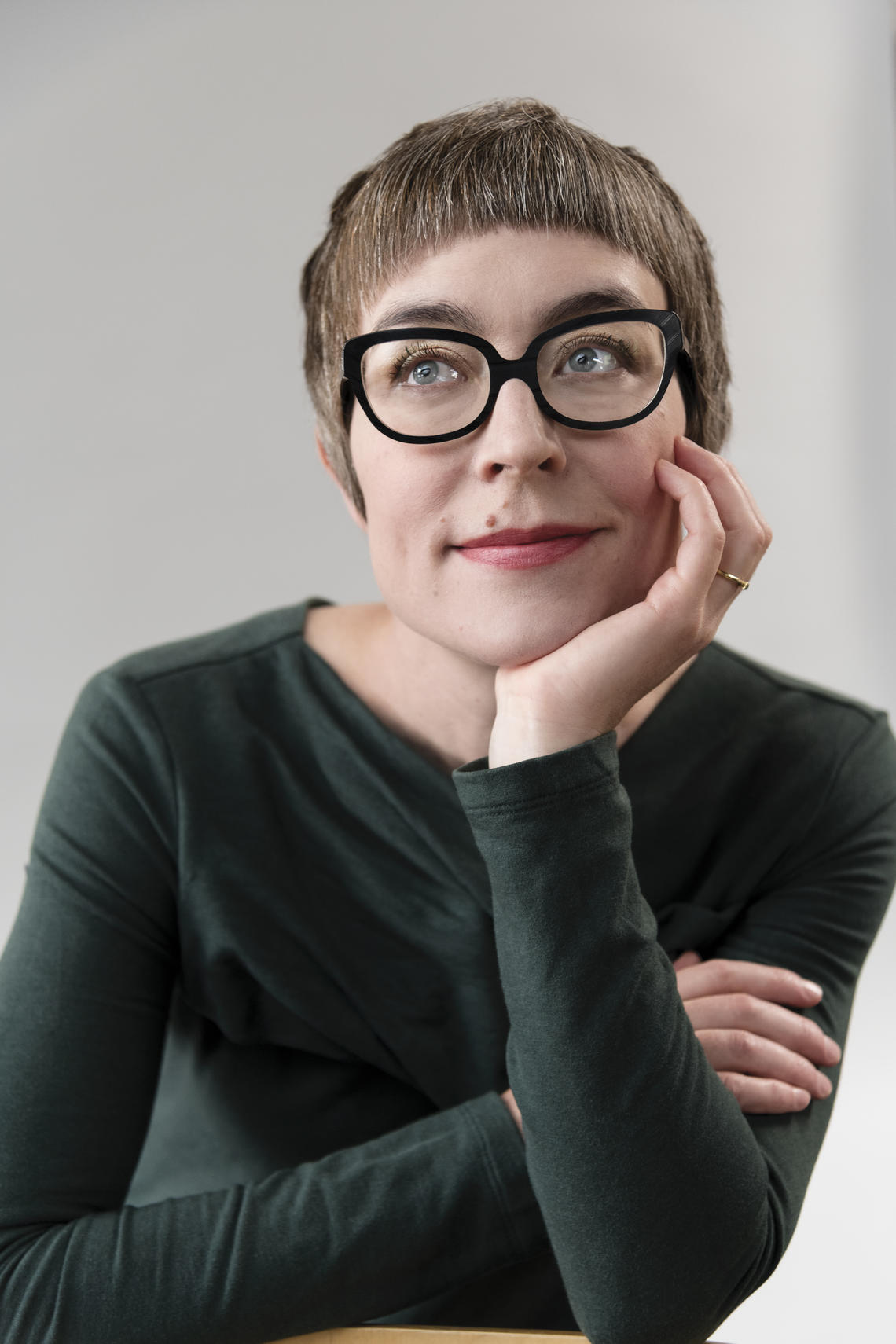 Jared Sych, courtesy Avenue magazine
Associate professor, Department of Radiology, and scientific director, Child and Adolescent Imaging Research Program, Cumming School of Medicine, UCalgary  

A consummate problem-solver, Dr. Signe Bray, PhD, combines her skills as a computer engineer and researcher in cognitive human neuroscience to investigate what happens inside children's brains as they grow. Bray's team has been tracking more than 400 children and their families to deepen our understanding of how neurodevelopmental conditions like autism and preterm birth affect the brain.
How has the pandemic impacted your day-to-day job? We have been unable to collect new data or start new studies between March and October 2020. My group works from our homes and communicates over Zoom. We meet more regularly to combat the social isolation, but miss the face-to- face interactions.
What is the most rewarding aspect of your job? I love working with people who are smart, caring and passionate. It is also hugely rewarding to always be learning new things as our field evolves and new ideas and techniques emerge.
Any advice for students or new grads? Think about building your network as well as your knowledge. This is harder in pandemic times, but, as much as possible, take the time to get to know your cohort, the people around you.
What do you wish you knew more about? Sewing is my main hobby these days and brings me a lot of joy. I wish I knew more about textiles, pattern drafting and technique.
What are you watching or reading these days? Post-Emmys, I am indulging in episodes of Schitt's Creek and enjoy the comedy and love stories in equal measure.
What do you miss about student life? There was something nice about wrapping projects up at the end of a term and taking a real break. Academic projects take years to see through to completion.
Chief investment officer, Avenue Living Asset Management; Instructor, BComm Real Estate Investment Analysis, Haskayne School of Business, UCalgary

Jason Jogia, BComm'04, MBA'12, has visited 38 countries — "one for each year" he's been alive, he writes in an email. Other fun facts: He met his wife at UCalgary, had Calgary's current mayor for a prof and self-identifies as a "walking Gantt chart."
What is Avenue Living? One of the largest private real estate owner-operators in Western Canada. The company invests in and operates multifamily housing, storage, agricultural and commercial properties. [At Avenue Living, Jogia is accountable for more than $1.7 billion in assets and has attracted $500 million in alternative equity investment.]
Tell us about the course on real estate investing that you designed at the university. While completing my MBA, I had a special projects course with Professor Jim Dewald [PhD'06]. At the time, he was associate dean of graduate programs for the Haskayne School of Business. We quickly recognized there was a gap in education options that offered a direct combination of real estate and finance disciplines. So, I completed an analysis of existing courses and designed and created the course outline on Real Estate Investment Analysis. 
What do you like about teaching? I love having the opportunity to share my experiences and identify talent. I've been teaching for eight years and the surprise — that's never really a surprise — has been the talent that comes out of the classroom. At Avenue Living, we've used this as an opportunity to hire many students who have shown potential over the years. 
    
Do you remember any classes or professors who were standouts? During my undergrad degree, my finance prof was Naheed Nenshi [BComm'93], who encouraged me to switch my major from accounting to finance because of my performance and passion in his class. I have never looked back and am grateful to have had him as a teacher during my formative years. 
Why is mentorship important? Without having solid influence and mentors, you risk missing your true north star — your highest potential. I've had the opportunity to have mentors, such as Anthony Giuffre [BA'96], CEO and founder of Avenue Living, and it has allowed me to untap my potential. 
Any advice for students or new grads? Continue to surround yourself with intelligent people. Notice that you can find fulfillment and development from even the most stressful moments. Look forward, but measure back on the situations and people that strategically influence you to continue to grow.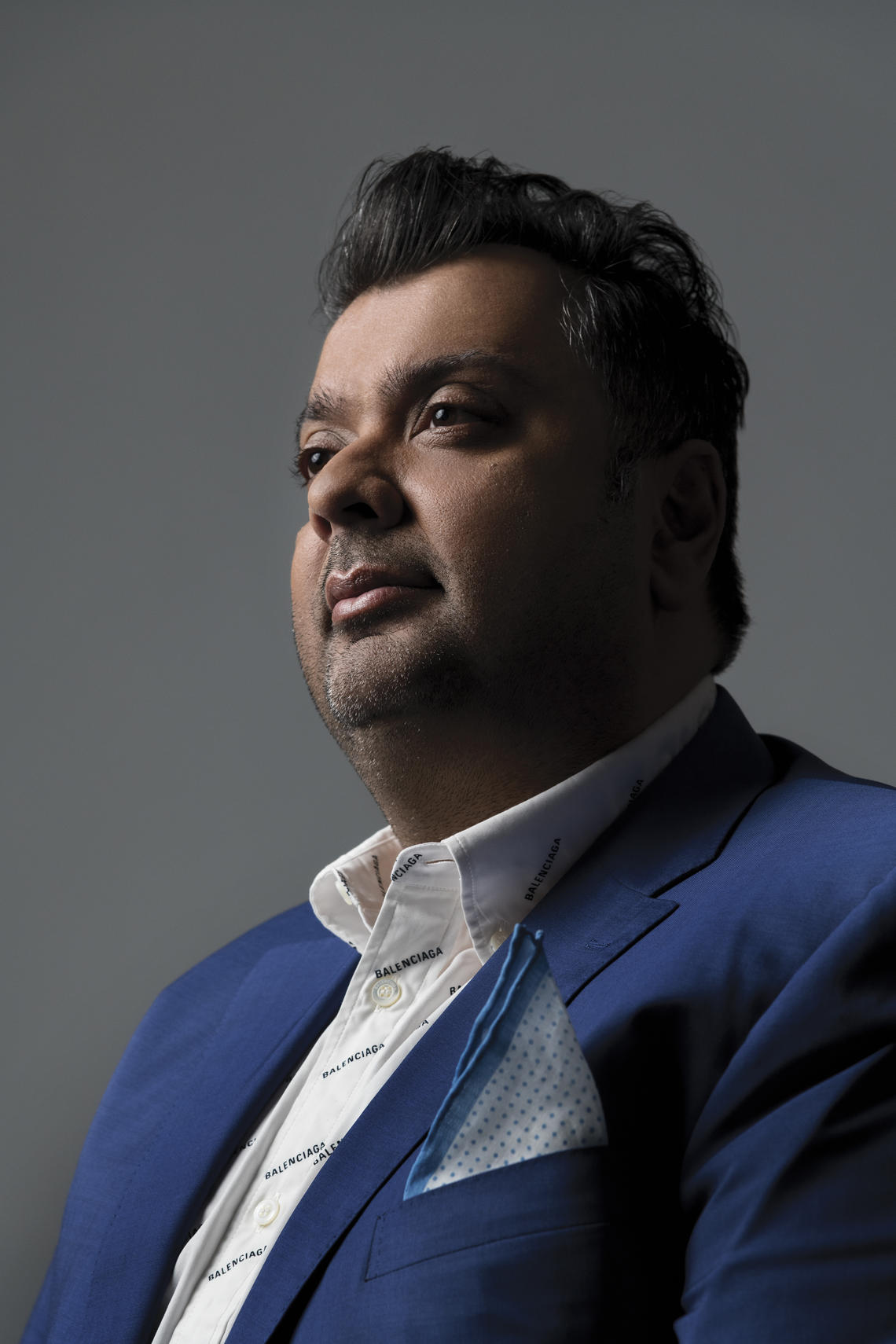 Jared Sych, courtesy Avenue magazine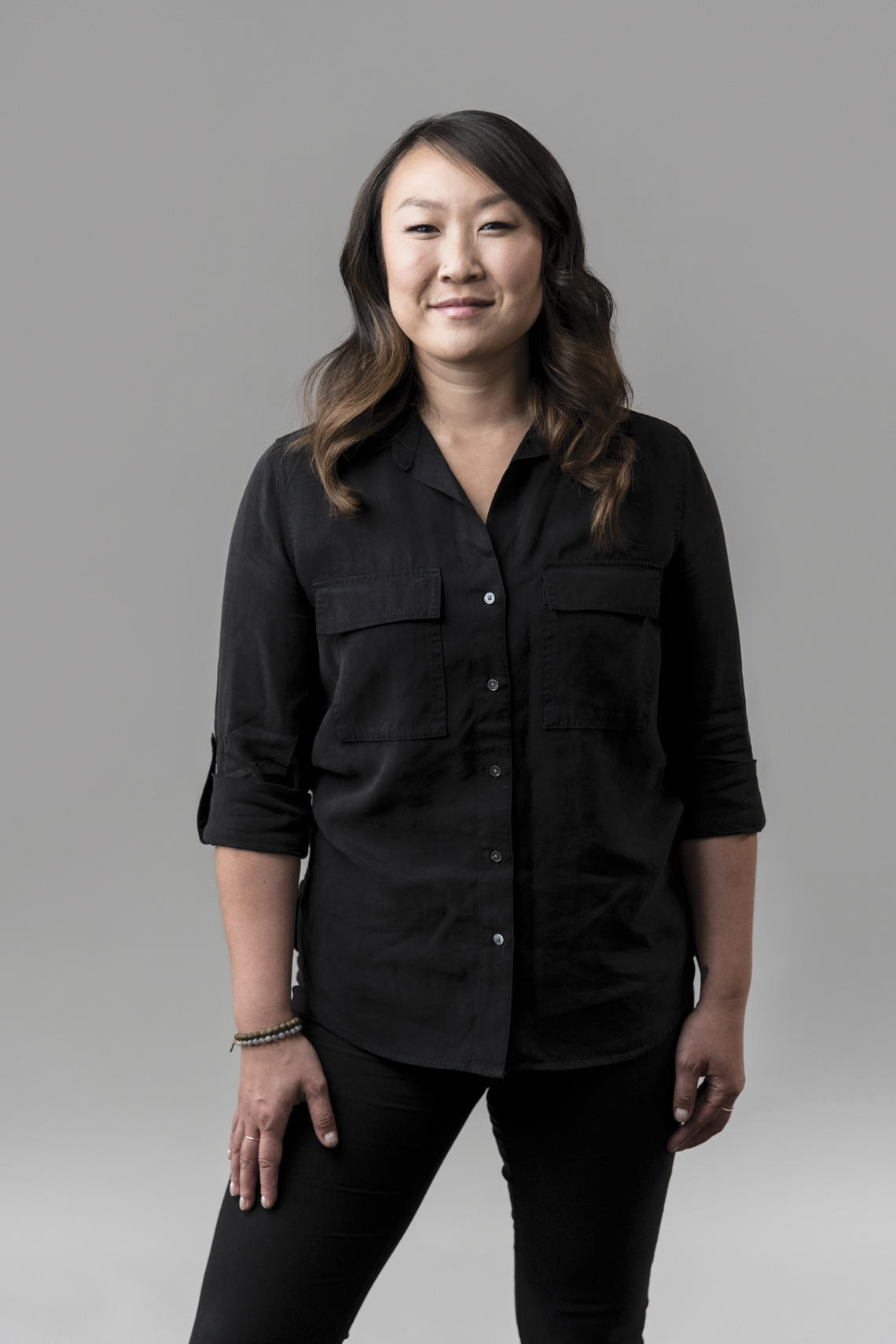 Jared Sych, courtesy Avenue magazine
Mental Health Clinician and Clinical Psychologist, Alberta Health Services — Community Geriatric Mental Health Service and Fercho Psychology Services

The impressive resume of Fang-Chia "Jackie" Cheng's, DipEd'06, may indicate this UCalgary education grad is a mental health clinician and clinical psychologist who may well have changed the lives of Alberta's seniors, but it's doesn't include one crucial item: she's also a roly-poly, lovable bear.
What changes are you most proud of initiating? Having had the opportunity to help, develop and implement the Short Term Assessment and Treatment (STAT) program within Alberta Health Services. The STAT program has helped decrease wait times (from four to six months down to six to 10 weeks), increase capacity and flow-through of services, and ensure that our older-adult clients get connected to the right services at the right time. As our city's population ages, access to short-term therapy and assessment services is only going to increase.
Rumour has it that you volunteer as a BMO bear mascot — why? Remember when we were young and got to play in a big refrigerator box? That's exactly what it's like so I feel like a kid again. I also like seeing what dance moves I can do in a large bear costume that can make people laugh and smile. I enjoy seeing kids challenge their fears around a mascot and if we can support charities and local events while having so much fun — what could be better?
Can you recall any embarrassing or funny moments that have happened to you as a psychologist? Using made-up words that sound like real words with clients and wondering why they did not understand what I said — and then realizing I was the one that made no sense ([words like] "encounterance," "smidget").
What do you wish you knew more about? Epigenetics, endocrinology, how to fly a plane and how to master TikTok dances. 
Do you have a guilty pleasure? Watching mukbangs [a.k.a. "eating shows"] while eating potato chips dipped in gravy. 
When you are not working, what do you do? A lot of yoga. I enjoy spending time with my partner and dog, going for hikes in our beautiful mountains, making crafts [and] art projects, and cooking. If it were not for COVID-19, I would be trying out new restaurants with friends, seeing most music concerts that come through town and travelling the world.  
Wearables researcher, Microsoft Research

Three-time alumnus Dr. Teddy Seyed, BSc'11, MSc'13, PhD'19, was the first person to complete an entrepreneurial PhD in Canada — right here at the University of Calgary — and was awarded the Bill Buxton Award for best PhD dissertation in Canada in the field of Human-Computer Interaction. 
What area of research are you currently conducting at Microsoft these days? Anything and everything related to wearables, from new garment concepts and experiences with fashion brands, to interactive textiles and how they can be integrated into everyday things. One of our latest projects is exploring how to make face masks more accessible to a broader community, such as those with disabilities, and augmenting them with tech where appropriate.
What is the most rewarding aspect of your job? I get a much broader sense of where technology is and isn't going in the world, so being able to contribute to that in my own way with my own vision has been super-cool.
If you were to go back to school, what would you take? I'd probably take some classes in art and music. Creativity is important!
What do you miss about student life? Being able to meet so many different people that are passionate about different topics and fields than mine. I also miss going through the grind of tough classes with people who become good friends later in life.
How do you define an entrepreneur? I'm not sure "entrepreneur" is the right word these days, but I like to think of it as being disruptive. Whether it's an idea, a technology or a process, it causes pause for thought and even a bit of discomfort. I knew I was that when I was getting frustrated in meetings trying to explain ideas that were labelled as disruptive and not getting anywhere. The rest is history!
Any advice for students or new grads? In many ways, the things you do outside of your degree define who you are and what you do after it. So treat them just as importantly as your coursework and degree(s).
Besides dividing your time between Seattle and Calgary, we understand you're involved in teaching? Yes, I've had a lot of great mentors over the years, which is one of the reasons I created SOFIE Foundation, which mentors youth in STEAM (science, technology, engineering, the arts and mathematics) education from Calgary to Cape Breton.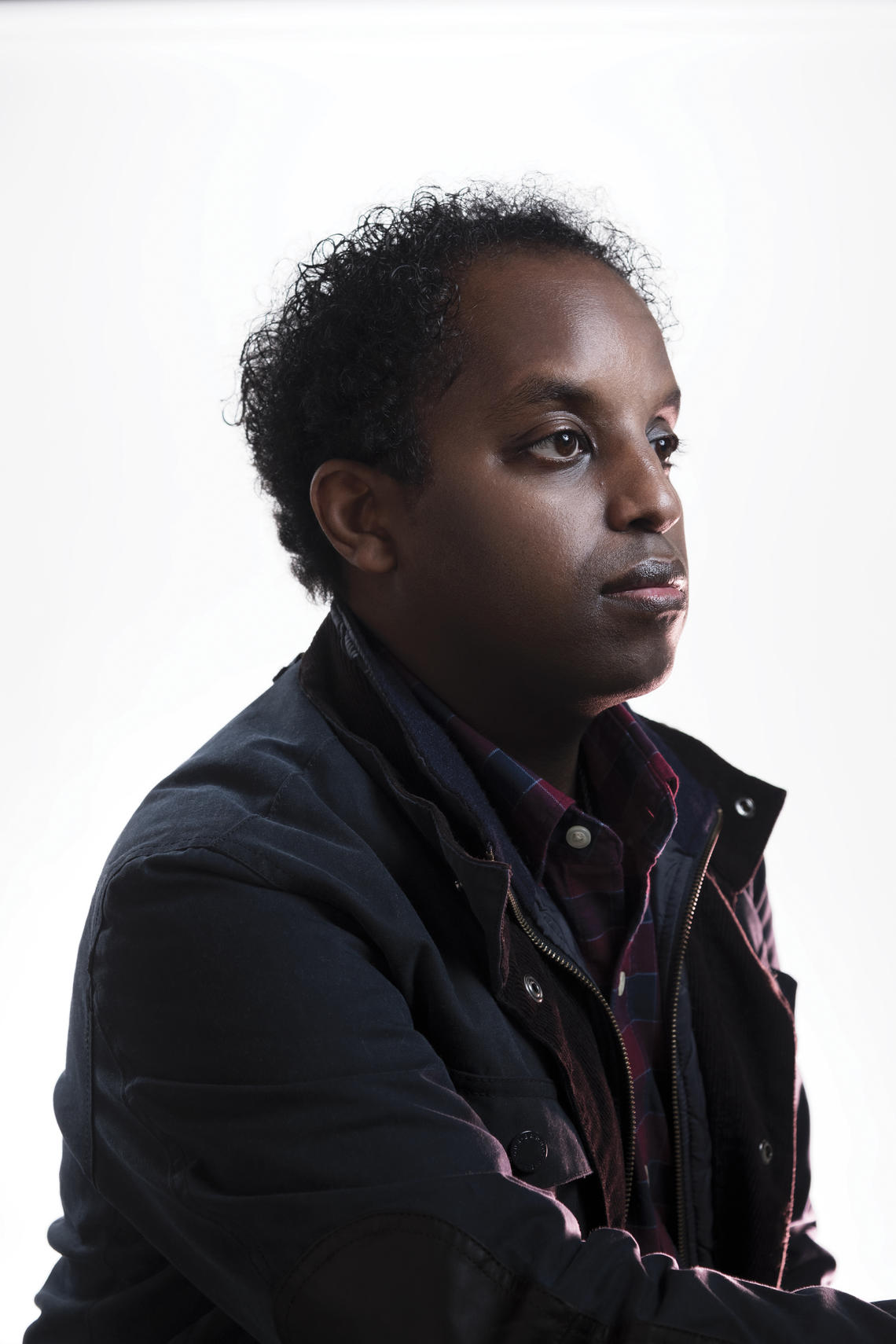 Jared Sych, courtesy Avenue magazine
Jared Sych, courtesy Avenue magazine
Assistant professor, UCalgary, and Tier 2 Canada Research Chair in Geospace Dynamics and Space Plasma Physics

Apart from a stint working at the Los Alamos National Laboratory in the U.S., Dr. Emma Spanswick, BSc'02, MSc'04, PhD'09, confesses she's a UCalgary lifer where, today, she is a professor and researcher. 
What do you like about teaching and volunteering with ExploreSTEM? For me, I love watching students become engaged with the content, particularly space physics and applications. There are so many interesting applications of physics and I love bringing them into the classroom and watching the reaction. I feel like it's a great way to foster curiosity and a love of science. 
Tell us a little more about riometers (now a part of NASA's Thermal Emission Imaging System) and why they matter. It's a rather elaborate chain of events, but, in the end, a riometer essentially allows you to measure the amount of particles in a certain energy range hitting the upper atmosphere, which is extremely powerful for studying the space environment.
Did you have any extraordinary professors? During my BSc, one of my favourites was [Dr.] Peter Zvengrowski [PhD] in the Math department. He would do magic tricks every Friday during class. The classroom would be packed — and his magic tricks were amazing!
A guilty pleasure? Anyone who takes a class with me knows there will be a Diet Pepsi on the podium — no matter the time of day. 
Can you take me through one of your proudest aha! moments? Well . . . the idea for [what became] the foundation of my PhD was definitely an "aha" moment. We always joke about doing science on the back of napkins, but the idea that became my PhD literally came out of a conversation at a bar, while at a conference. I don't remember the place, the conference or even how the idea came to me. All I remember is having a detailed, slightly tipsy discussion with my supervisor about using the "shape" of a signature in our data to conclusively identify a certain type of phenomena. There were definitely a few drawings on napkins . . . I spent the next few months convincing myself and my supervisor that it would work and laying the groundwork for what became a foundational result of my career.
Meet more of the Top 40 Under 40