A Culinary Experience: The Story of Your Plate
"Serve the kind of food you know the story behind."
In partnership with The Cookbook Co. Cooks and Chef Alex Hamilton of The Allium, UCalgary Alumni presents an interactive chef-driven journey showcasing products created and grown right here and the stories of local producers who are nourishing our community. Join us in the kitchen on February 27 to taste, smell and delight in Calgary's rich community of food.
Date: Thursday, February 27, 2020
Time: 6 – 8 p.m.
Place: The Cookbook Company Cooks, 722 11th Ave. SW
Cost: $90/person (includes a three-course meal, welcome cocktail and wine pairing)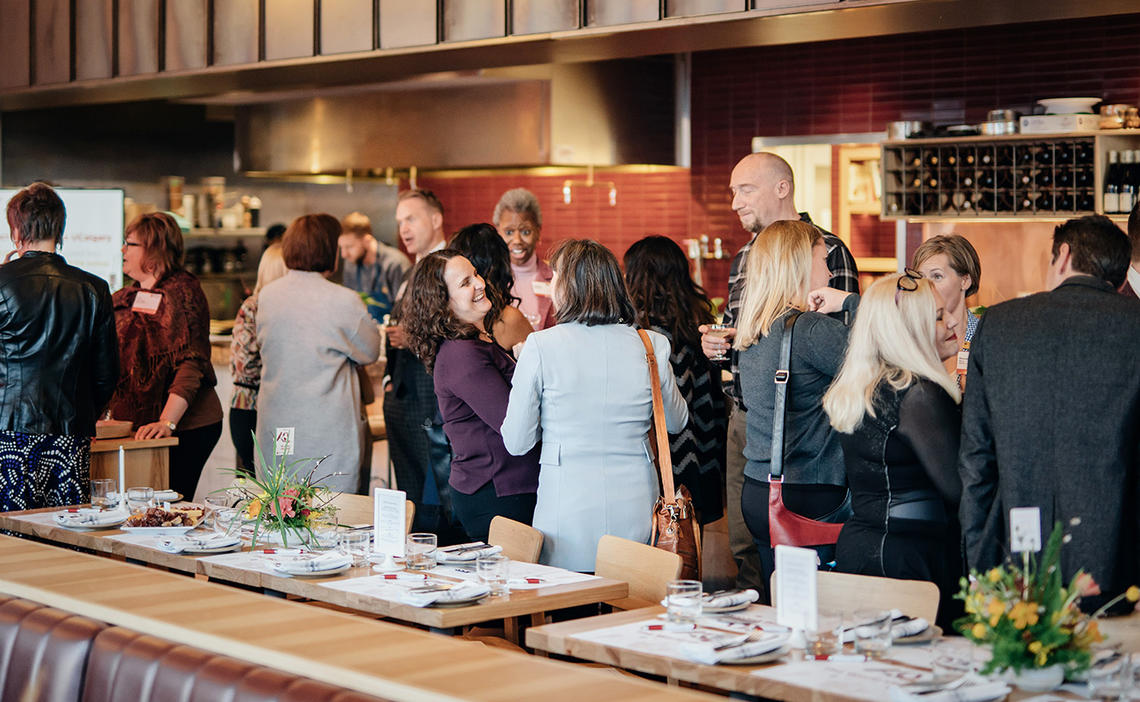 Dubbed "a culinary adventure around the world," more than 60 guests were treated to an exclusive menu that not only paired libations and food from three countries (that would be too predictable!), but spliced each dish with short chats given by alumni experts who know a thing or two about each region.
A brief recap of UCalgary Alumni's inaugural pairings event at Donna Mac restaurant.