Life Kit for recent grads
A collection of resources and programs to help guide you in your next stage of life.
Dive into Life Kit, a collection of resources and programs for recent UCalgary graduates to help guide you in your next stage of life. Life Kit will encourage you to embrace uncertainty, master adaptability, and celebrate all your important milestones along the way.
We'll release new content throughout the year on everything from mentorship and career development, to finding your strengths and community building.
You're an important part of the UCalgary community and we're here to support you – wherever life takes you!
10 questions with Yousef Traya, UCalgary grad and community builder
Our community unites us and inspires us to do good, so as part of our new program – Life Kit for Recent Grads — we asked Yousef Traya, BCR'01, owner of the Bridgeland Market in Calgary, to share his advice with the Class of 2021.
There's more to come!
You graduated from UCalgary at an unforgettable time, and that makes you unforgettable too.
In-person convocation celebration
We can't wait to celebrate you as soon as it's safe! All UCalgary 2020 and 2021 grads will soon be invited to a big party. Update your information to make sure you get the invite.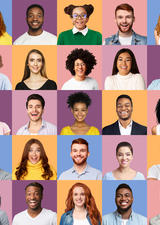 An art installation inspired by you
To honour the academic success and sacrifice during the pandemic, UCalgary is installing a commemorative photo mosaic inspired by the 2020 and 2021 grads who graduated in the time of COVID-19.
If I had one more day on campus ...
We asked the Class of 2021 what they would do if they had one more day on campus before they graduate and sent Rex on a mission to fulfill their wishes. Watch Rex's complete journey at the 2021 Spring Convocation Ceremonies on June 10.