Career Coaching
Meet virtually with a career coach for a session tailored to your unique needs.
Gain confidence, skills and inspiration to advance your career
Meet with one of UCalgary Alumni's career coaches online to discuss your work journey, no matter if you're looking for new opportunities or aiming to progress in your current career, with each session geared to your unique needs and questions.
Some examples of topics you might be interested in exploring include:
developing strategies that support your job search, including creating an effective resume, cover letter and LinkedIn profile;
navigating career transitions and changes;
identifying career goals and finding opportunities based upon those goals; and
networking effectively.
All in-person coaching sessions have been suspended at the present time due to COVID-19 but we look forward to connecting with you virtually.
*Please note that at the present time, there are no available appointments until January. 2022. Spots do become available at times due to cancellations, so please check back regularly. 
Career coaching is only available to UCalgary alumni who've completed a degree program. If you're a current student, please visit Career Services. 
Carol Wert 
Carol is a Certified Career Development Professional with more than 20 years of experience in career development and coaching. Questions about career planning? Email cwert@ucalgary.ca.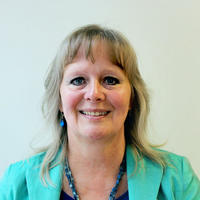 I'm inspired by the potential of others and consider myself fortunate to work closely with individuals to help them achieve their goals and pursue what is meaningful to them.
Carol Wert
Associate Director, Alumni Career Development.