Recent Graduates
If you graduated in the last 10 years, we're here to help you along your recent-graduate journey. 
Especially for Graduates of the Last Decade
As a recent graduate, we know you're looking to make connections, grow your career, be inspired, score some sweet deals and have fun. These programs, services and other opportunities will help you do just that!
Meet Your Recent Graduate Committee
The Recent Graduate Committee is dedicated to creating a supportive network specifically for alumni who have graduated within the past 10 years. This includes advising on and identifying programs, events, volunteer opportunities, services and exclusive discounts that are most beneficial to newer graduates like you.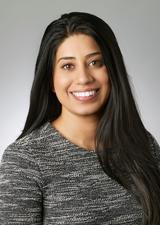 Nina Rehill, BA'16
Nina became involved with the Recent Graduate Committee to help connect alumni with the university, resources and other alumni. Nina completed a Bachelor of Arts in sociology and has since returned to the university to pursue a BA in political science and a Public Relations Management certificate through Continuing Education. Nina met the love of her life, a fellow grad and current student, at the University of Calgary and they are now planning their 2019 wedding. In her free time, Nina enjoys boxing, enjoying a nice meal, and laughing with friends and family. She loves meeting new people and learning about the great people in the city. Nina currently works as an Account Executive at Edelman. If you wish to connect with Nina or grab a coffee, please feel free to connect with her on LinkedIn.
Qingyuan Li, BComm'17
Qing is a recent Bachelor of Commerce graduate from the Haskayne School of Business, with a concentration in marketing. Qing is always striving consistently to learn, develop and grow in a professional business environment, and seeks opportunities to apply his current knowledge to real-world experiences, especially in digital marketing or analytics-related fields. Qing is known for having an endless amount of energy, as well as being a friendly, easygoing person who can always be trusted to get his work done, as well as helping others to the best of his ability. Aside from school, he also enjoys participating in philanthropic activities.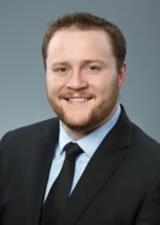 Thomas Plumridge, BSc'11
Thomas graduated with a Bachelor of Science in geology in 2011, and has worked in the oil and gas industry ever since. He enjoys the outdoors including hiking, fishing, camping and running, and has a passion for sports; he loves to play beach volleyball in the summer. Thomas tries to live by the motto that wealth in life is measured not by material possessions, but rather by the relationships and bonds people make. Once he started getting involved with the Alumni Association, he realized there are many perks to staying in touch with the university after graduating, including meeting like-minded people and forming new friendships. A fun fact about Thomas is that every month he donates platelets at Canadian Blood Services.