Meet the Saigon Sub: A Foot of Food Court Wonder
by Deb Cummings
Let's be honest. Who hasn't succumbed to a foot-long, lip-smacking legacy of French colonialism, a.k.a. banh mi or a Vietnamese Sub?
I dare you to resist that yeasty smell of freshly baked demi-baguettes stacked high with fragrant cilantro stalks, a tangle of carrots, crisp slivers of cucumber, peppery beef or chicken satay that wafts out of Bake Chef in Mac Hall's Food Court.
Few of us can, which is why we called up owners Phong and Mai Vu to find out what makes their subs so cult-worthy, they can sell, after all, 400 of these toasted babies on a busy day.
It turns out the Vu family (refugees from Vietnam) got their Canadian start in a bakery in Cranbrook, B.C., where Phong's dad, Khac, learned English while punching and pinching bread dough into all sorts of artful shapes. A few years later, or so the story goes, a local German baker closed shop and sold his recipes to Khac, who then stuffed them into a shoe box.
When Khac moved his family to Calgary in 1998, "he wanted to throw out those recipes, thinking he'd never use them again," laughs Phong. 
But, in 2006, the Bake Chef location at UCalgary became available and Khac snapped it up, hauling out that precious box of treasured recipe cards and adding subs to the menu. Not long after, most of the Vu family began working shifts at the little shop, toiling from 5 a.m. (when the baguettes have to be made — yes, they create their own) and shutting things down at 7 or 8 p.m., seven days a week. 
"There are always students, here," explains Phong, who continues to use his father's recipes for the cookies, muffins, cinnamon buns and baguettes Bake Chef serves every day. "And they are always hungry." 
As for a "secret recipe," say the one that makes their Spicy Beef w/Cheese Sub their No. 1 seller, Phong isn't giving anything away. He does, however, stress that everything is made from scratch (no frozen bread or cookie dough here), and that all the ingredients are über-fresh and bought at local Asian markets.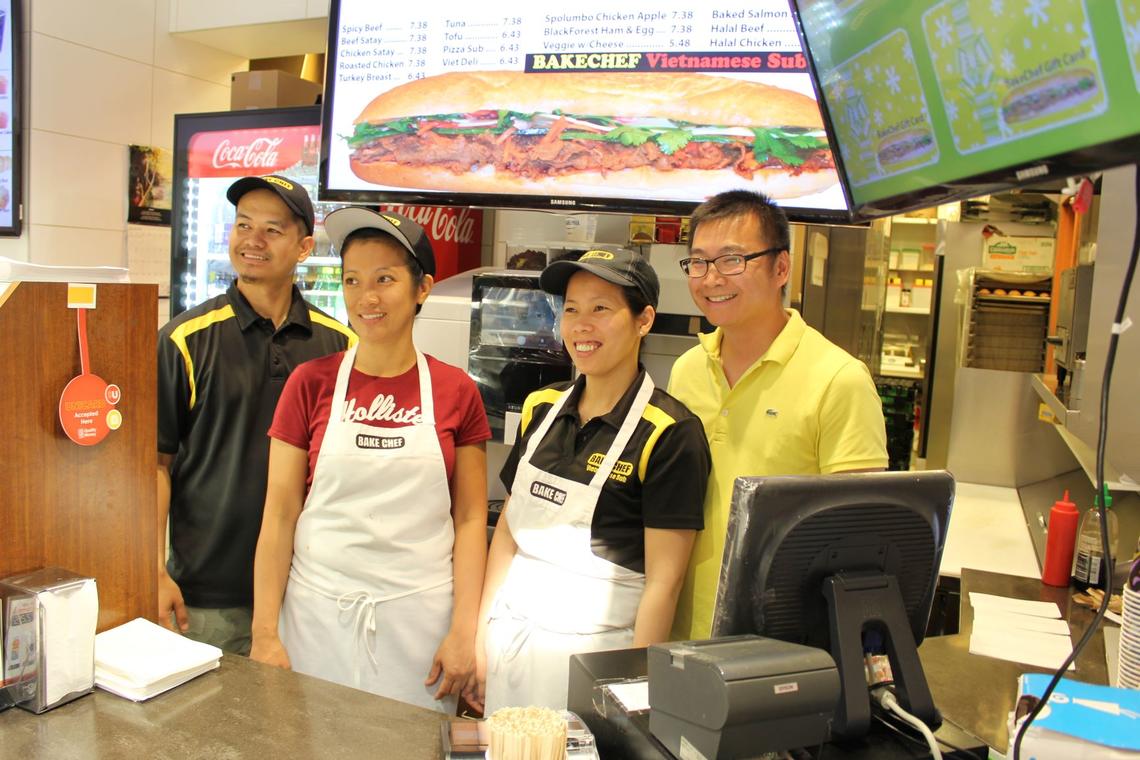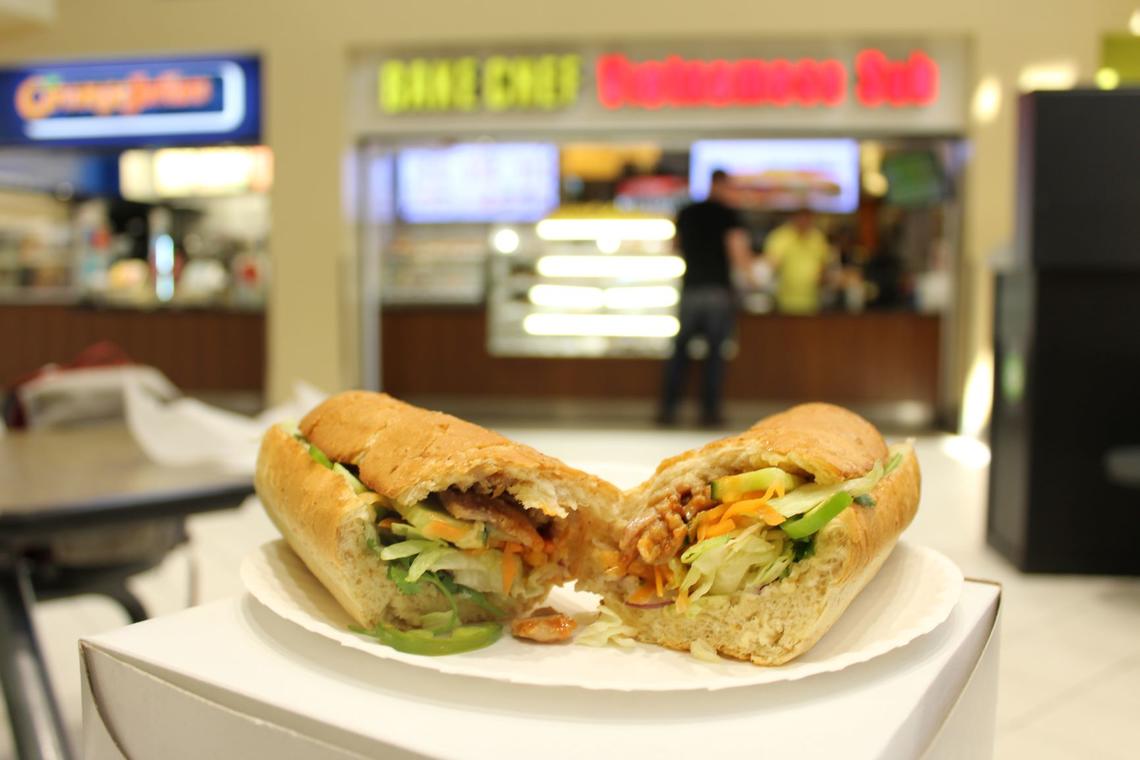 If you can't hightail it to Bake Chef in Mac Hall, don't worry. To celebrate banh mi's popularity, the Vus have endorsed a recipe that (they promise) is very similar to their crackly-crusted toasted wonder. We realize there are so many things that make Bake Chef's rendition divine, beginning with their signature baguette (made on-site), but this recipe is close to the classic. To truly recreate the Vu family's version, however, be sure to wrap it in parchment paper and bind it with an elastic band.
Sauce
¼ cup lime juice
¼ cup fish sauce
2 Tbsp. rice or wine vinegar
1 Tbsp. sugar
¼ cup water
1 tsp. garlic chili paste
Subs
1 lg. chicken breast (or tender strips of leftover roast or grilled beef), about 6 oz.
1 cup shredded carrots or carrot matchsticks
1 Tbsp. salt
2 Tbsp. sugar
¼ cup rice vinegar
1 6-inch-long fresh baguette, split lengthwise, or 2 crusty sub buns
Mayonnaise, with a touch of sriracha
Thin slices of mozzarella cheese
½ English cucumber, sliced in thin lengthwise strips (julienned)
¼ cup finely sliced scallions
2-3 chopped fresh chilies (serrano or jalapeno are good)
Lots of cilantro sprigs
Method:
Combine the sauce ingredients in a jar or bottle, shake and refrigerate.
Poach the chicken in boiling water to cover for about 30 minutes or toss with a little sauce and bake. Cut into chunks. Alternately, start with chunks of boneless leftover chicken or beef.
Put the carrots in a colander, sprinkle with the salt and let them drain for an hour to remove moisture. Rinse, pat dry and combine with the sugar, vinegar and about a cup of water. Place in a container and refrigerate for at least an hour (or up to 3 days) to marinate.
To assemble the subs, split the baguettes lengthwise and slather each with mayo. Top with chicken and cheese and put on baking sheet. Slide under a preheated broiler (or a toaster oven) and broil for 1-2 minutes, just to toast the bread and melt the cheese.
Top each sandwich with half of the shredded carrot salad, strips of cucumber, onions, chopped chilies and a handful of cilantro sprigs. Drizzle each with a few tablespoons of the sauce. Press the bread together to enclose the filling and wrap with waxed paper to keep everything snug, while you eat it.