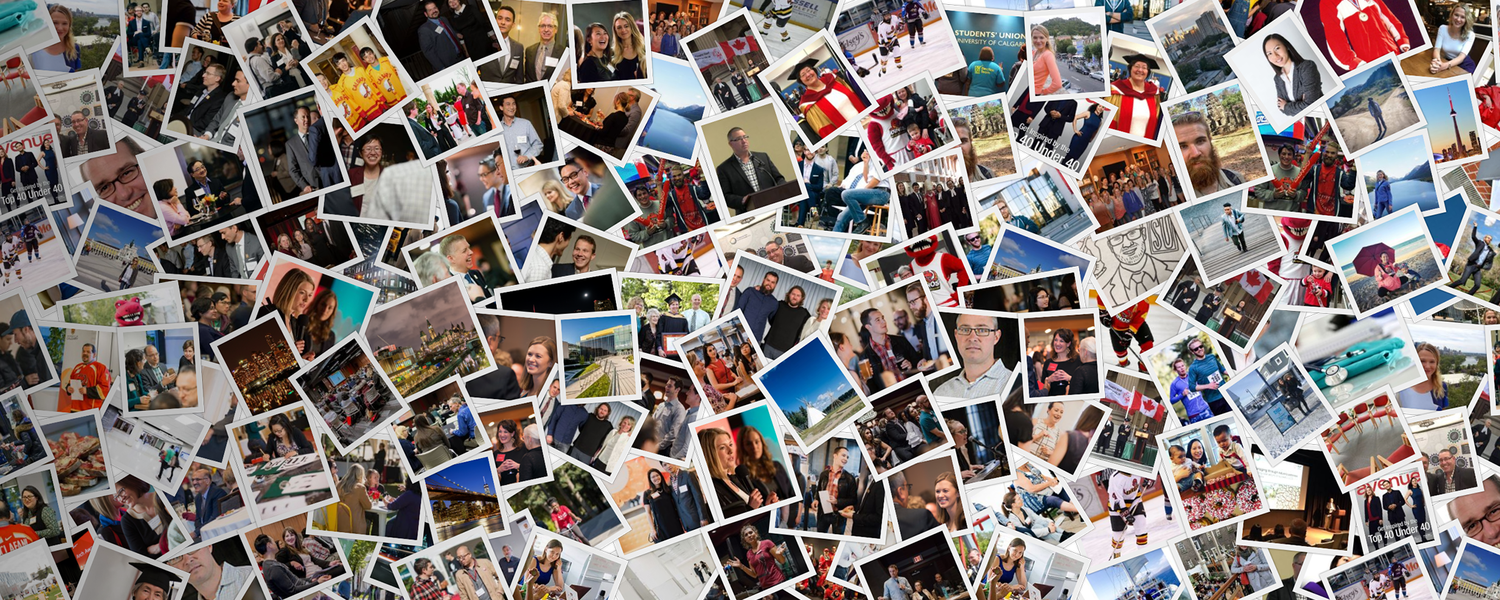 Wherever Life Takes You
 UCalgary Alumni is There.
The rise of the University of Calgary from a small regional institution to an intellectual hub of global influence parallels that of Canada itself. Of UCalgary's nearly 180,000 alumni, who hail from 153 countries, approximately 11,200 live abroad. Our alumni body is larger, more diverse (in age and race), and increasingly more engaged than ever before.
Foreword from Michael V. Sclafani, Associate Vice-President, Alumni Engagement & Partnerships
My role as associate vice-president of Alumni Engagement & Partnerships connects me to a broad swath of people who care enough to get involved and build community. Fundamentally, that's the role of both the Alumni Engagement team and the University of Calgary Alumni Association — community-building. We connect alumni to UCalgary and to each other. It is precisely this drive to not only connect, but connect in ways that are meaningful, personal, and bring value to both the individual and the university, that prompted us to strengthen and focus our alumni programming. Whether you're a current student, a recent graduate or enjoying retirement, we believe it's never too early nor too late to connect to UCalgary.
We invite you to treat the first line of the Graduation Pledge, "Wherever my life may take me," as a roadmap of sorts for creating and advancing meaningful connections with alumni at all stages of life, anywhere on Planet Earth.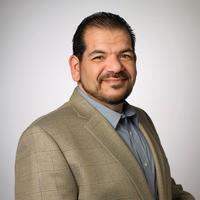 Michael V. Sclafani
Associate Vice-President, Alumni Engagement & Partnerships
To show how alumni bolster the community person-by-person with their ideas and actions, we are telling the varied stories of five graduates who illustrate the five key pillars of our new alumni programs. Alumni career development, life-stage programming, volunteer engagement, philanthropy and community-building play important roles in their lives as they carry the shared experience of learning and growing at UCalgary into the world.

As alumni, the way you engage with the University of Calgary will shift as you progress through different stages of your life. We get it — and we are okay with it. Just as we help our students become global citizens in our highly connected world, we want you to see a path of engagement that is unique and meaningful to you. Besides tailoring programs to suit our global community of alumni, we've designed our offerings to be nimble and scalable, to be available in real time or on demand. Whether you're a business leader, an artist, a hockey coach or a public servant, I believe you'll be impressed with our new direction in programming and proud of your association to the University of Calgary. Your feedback is welcome.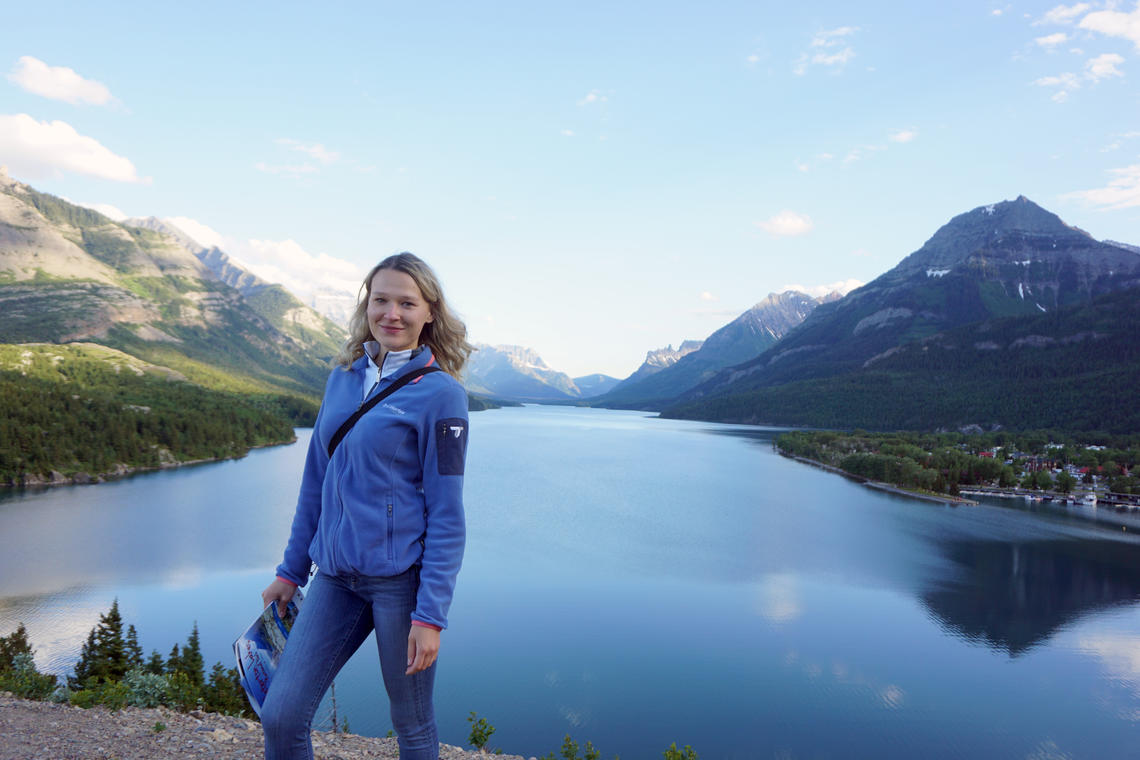 Alumni Network Can Enrich Careers
She'd reshuffled the furniture, dressed professionally, tweaked the lights so she'd be more visible and sat in the glow of her laptop in case the call came early.
Ever since high school, when she realized she wanted to discover different parts of the world, Iryna Gaspard has focused on developing a career that would allow her to do so. In fact, the reason Gaspard chose to study at UCalgary was in order to pursue a career that would be flexible and global in nature. The potential to pair the university's International Relations program with her Bachelor of Commerce sealed the deal.
"I was pursuing a dream," says Gaspard, now a senior accountant at MNP in Toronto.
Once I got my degrees, I needed help finding the right position, and the Career Coaching program helped me do that.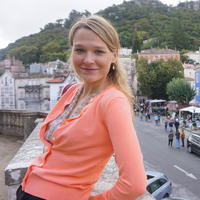 Iryna Gaspard, BA'15, BComm'15
It also helped her prepare a rough draft of her cover letter and showed her how to punch up facts and her achievements, which helped enormously when Gaspard began applying for jobs. The coaching also included mock interview sessions.
Gaspard also started to use LinkedIn and began reaching out to Toronto-based UCalgary grads to get a better sense of the city. "I could see how other people had made the move, which was really helpful," says Gaspard, who wanted to join her husband, a software engineer, who had recently relocated to Toronto.
One thing led to another and, sometime after securing that job through the Skype interview, she landed at MNP, where Gaspard now sees the potential for becoming an expert in the field.
UCalgary Alumni Can Help Anyone at Any Life Stage
Stephan Guscott, BSc'17, holds a taco in one hand and a beer in the other, watching with awe as UCalgary alumna Anila Lee Yuen does a kung fu takedown of her master-instructor amidst more than 50 grinning alumni at a popular Calgary beer hall.
It was the first Links and Drinks pub night, held in May of this year at The National on 8th. This new program's aim is to bring alumni together at fun events, inspiring conversation while providing opportunities to share experiences.
Lee Yuen, BSc'06, who is CEO of the Calgary Centre for Newcomers, was one of the guest speakers at the inaugural event. She described her path to community service and explained that her drive to challenge herself led her to learn kung fu — and perform it at Links and Drinks.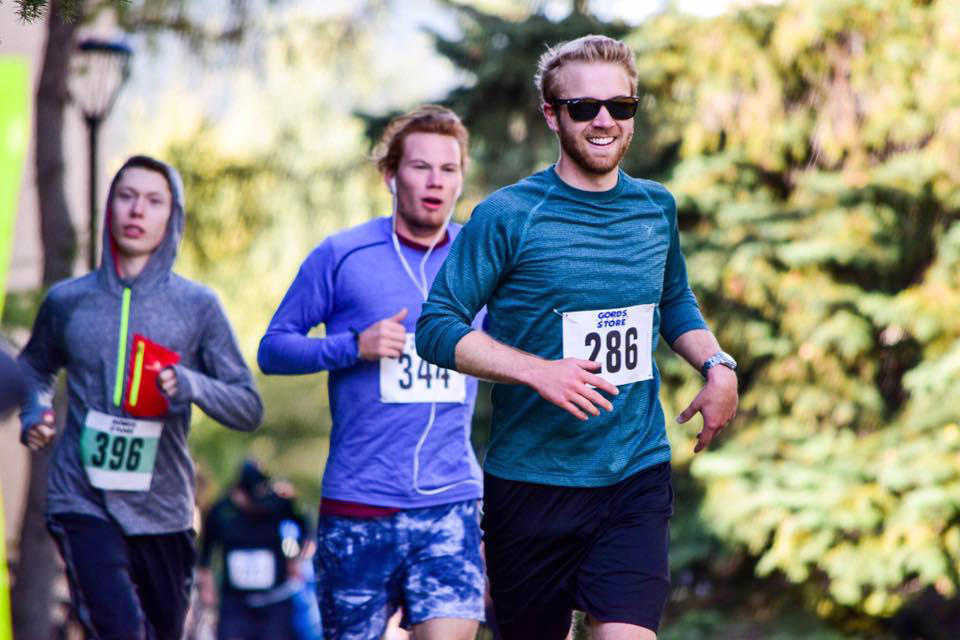 After she and architect Mark Erickson, BFA'07, spoke, two improv musicians (Patrick Quinn, BFA'07, and Kristin Eveleigh, BFA'07) remixed their stories into hit songs from the past few decades — adroitly bringing the past into the present, while showcasing their talents to the crowd.
Life-stage programming can be really helpful because it's about enabling us to navigate from one phase of stability in our lives to the next.
"My goal through the work we do with Links and Drinks is simple — it's about bringing people together," says Guscott, who, as a member of the Recent Graduate Committee (RGC), is empowered to do this work. "While as a student, there were tons of opportunities to find your own niche. As a graduate, it's more ambiguous."
Groups like the RGC help lay a path forward for alumni to ensure there are ways to remain engaged with the university, so you always know there is a place for you as your priorities shift through various stages of life.
While an undergrad, Guscott served as president and vice-president academic on the UCalgary Students' Union and on the Board of Governors and General Faculties Council, and other boards and committees. Like many alumni, he's facing a crossroads as he decides how he wants to move forward.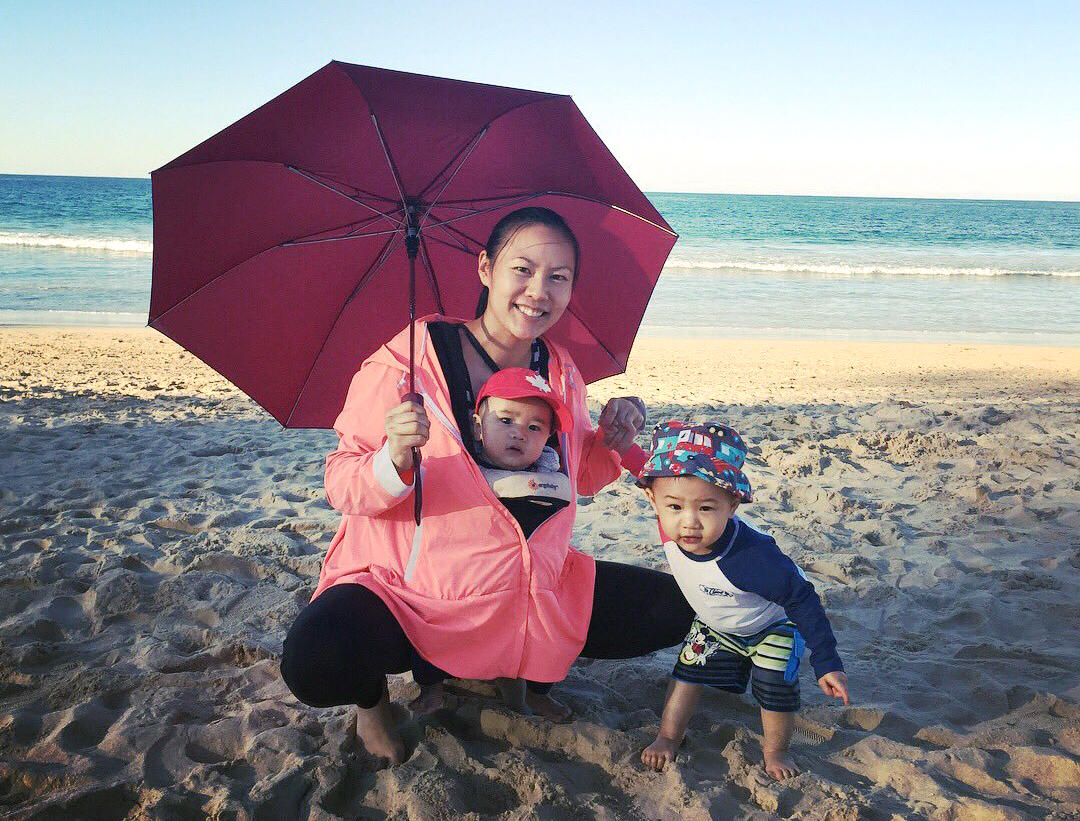 Making Volunteering a Lifelong Priority is a Win-Win
When Wilma Shim was 11 years old, she stood behind a bulletproof window while volunteering with her mom at a shelter for victims of domestic violence. That experience shook her in a way that still ripples throughout her life.
"That moment at the Lurana Shelter Society in Edmonton shaped my future volunteer experiences," says Shim, BSc'07, JD'10, a lawyer, Crown counsel and mom whose busy, accomplished life stands as a beacon to anyone who believes they don't have time to volunteer. "I wanted to make those children feel comfortable."
From that day onward, Shim has had a remarkable impact at the University of Calgary and throughout Alberta in the fields of sports and law.
While Shim finds giving back personally fulfilling, she adds that volunteering with the university can also create professional opportunities. As a volunteer, she maintains strong bonds with faculty members, has access to a vast alumni network, and, through her work with students, is connected with emerging leaders in both her profession and her community.
Matching one's interest to various volunteer opportunities is a win-win for both sides, once you start volunteering, you're hooked and will want to continue.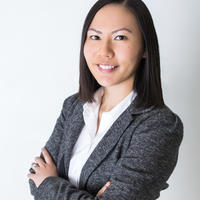 Wilma Shim, BSc'07, JD'10
While a UCalgary student, she served as president of the Society of Law Students and was an elected member of the Students' Union for three years. Shim also earned a bronze while on the Canadian powerlifting team at the World Juniors in France in 2007, went on to coach the Special Olympics Calgary Powerlifting Team and is now board chair of Special Olympics Alberta.
Volunteering as a UCalgary Alumni Association board member and chair of the Arch Awards Committee, Shim encourages nominations as part of community-building.
"Reaching out to various networks has allowed me to link back to the university and increase the connections between alumni through their nominations," says Shim, adding that there's a bonus — she's caught up with people she hasn't seen in years.
What Sparks Philanthropy?
When Dr. Jon Fennell, then a UCalgary geosciences student, tore open the envelope that he found waiting in his mailbox one day in the early 1990s, it sparked an idea that he and his wife, Heather, would ignite years later in the form of an endowment for other worthy students.
They were both surprised and relieved to discover on that day that he'd just received the John O. Galloway Memorial Scholarship, worth thousands of dollars.
"That scholarship was very timely for us," recalls Fennell, MSc'95, PhD'08, now a principal hydrogeologist and vice-president of consulting and water security at Integrated Sustainability. "It felt nice to know that there are people out there doing this out of the goodness of their hearts. Heather [BComm'84] and I are proof that it makes a difference." Today, that $7,000 scholarship is awarded each year and continues to help fund master's students at UCalgary's Department of Geosciences.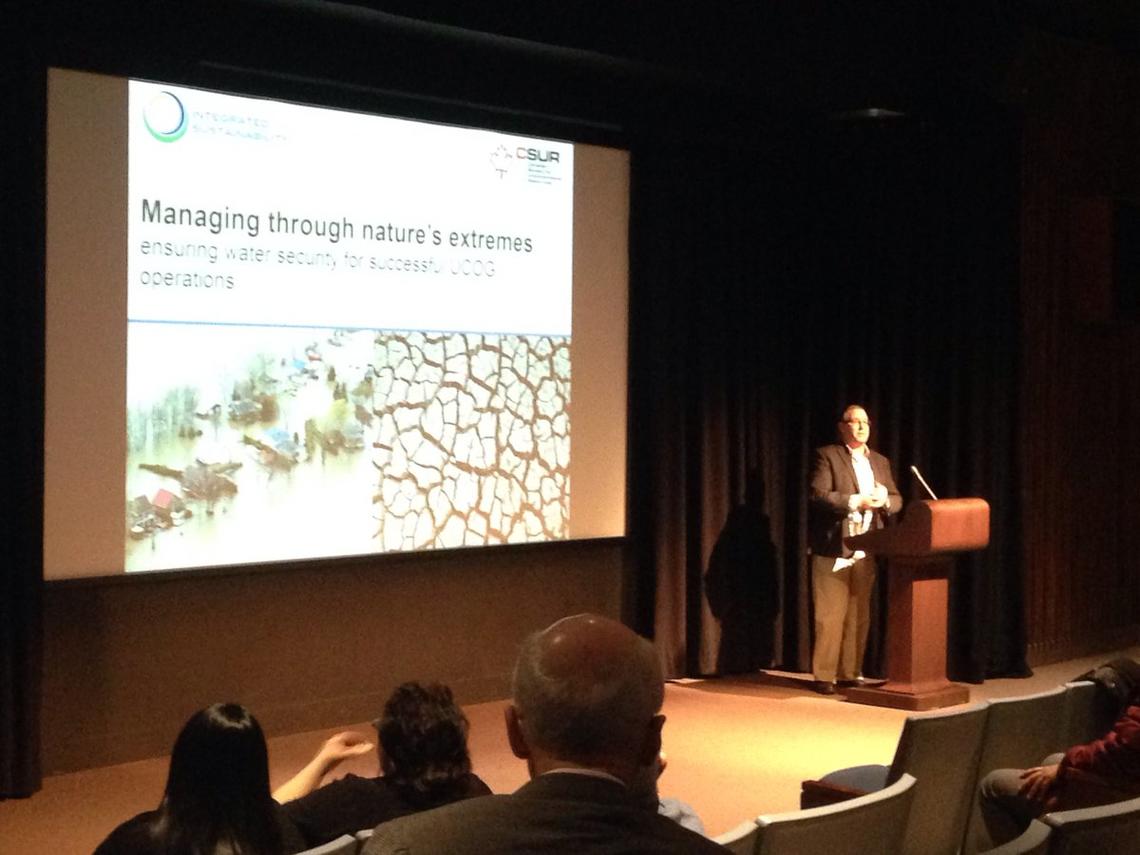 We are passionate about sustainability, with this scholarship, we can give back to the university and make a difference in ways that matter to us.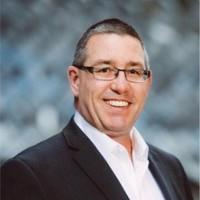 Dr. Jon Fennell, MSc'95, PhD'08
The Fennells decided to create the Fennell Sustainability Graduate Scholarship in 2017 through an endowment, which provides $5,000 annually to full-time master's-level students in the Sustainable Energy Development (SEDV) program.
The multidisciplinary program is co-ordinated between the Haskayne School of Business, Schulich School of Engineering, and the faculties of Law and Environmental Design. It supports dedicated graduate students — who are looking to develop a holistic knowledge of energy and environmental management — in creating sustainability solutions.
While the couple has donated to other causes in the past, they decided to focus their efforts on one area at the university to have a bigger impact and, as they say, pay it forward.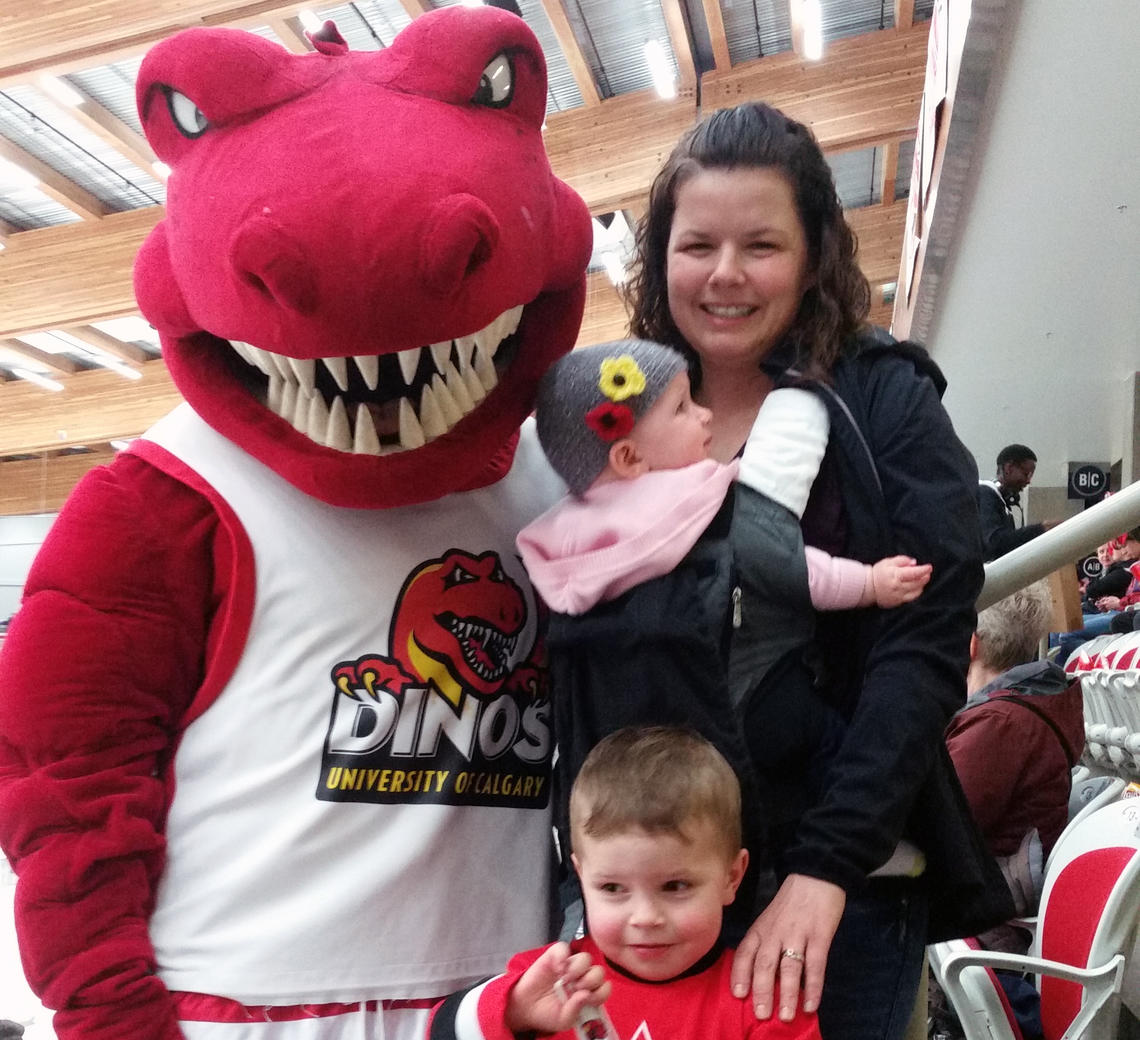 Andrea Zabloski, BSc'08, shifted on her newly sharpened skates and listened to O Canada echo around the Olympic Oval, feeling the familiar excitement in her belly that would tighten into focus as the Dinos Women's Hockey team readied to play in 2001.
"When you play a team sport like hockey at the collegiate level, your whole life is the team," Zabloski says. "You finish the program and then all that connection seems to be gone."
The alumna and former Dinos right-winger says she's suiting up for UCalgary in a different way these days, as she begins to lead the newly formed Dinos Women's Hockey Alumni Group.
The Dinos Women's Hockey group is one of numerous Affinity Communities established with support from UCalgary Alumni. Groups are also forming around shared degree, major, ethnicity, geographic region, athletic or student club involvement.
The benefits for everyone involved include being able to develop their skills, whether it is teamwork or communicating with others or problem solving, personally, working as the club chair allows me to hone my leadership skills while doing something I love.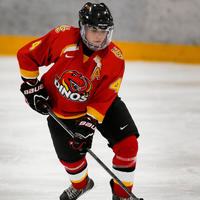 "My experience playing hockey with the Dinos [from 2001-2005] and earning my BSc helped shape the person that I am today," says club founder Zabloski, who works in Calgary as a greenhouse gas [GHG] technology engineer at Devon Energy. "Now, like then, it's all about teamwork. Everyone is pitching in to make this club a success."
The idea for the group emerged when Zabloski, who still plays hockey in a recreational league with some of her former Dinos teammates, thought it would be great to keep in touch with colleagues and classmates, along with anyone associated with the Dinos along the way.
Zabloski estimates there are 170 former Dinos women's hockey team members from the past 20 years who could be potential club members. She and other board members will be reaching out across North America to attract those interested in joining. One of her goals is to establish an annual alumni hockey game.