Recent Graduates
If you graduated in the last 10 years, we're here to help you along your recent-graduate journey. 
Especially for Graduates of the Last Decade
As a recent graduate, we know you're looking to make connections, grow your career, be inspired, score some sweet deals and have fun. These programs, services and other opportunities will help you do just that!
Meet Your Recent Graduate Committee
The Recent Graduate Committee is dedicated to creating a supportive network specifically for alumni who have graduated within the past 10 years. This includes advising on and identifying programs, events, volunteer opportunities, services and exclusive discounts that are most beneficial to newer graduates like you.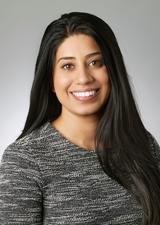 Nina Rehill, BA'16
Nina became involved with the Recent Graduate Committee to help connect alumni with the university, resources and other alumni. Nina completed a Bachelor of Arts in sociology and has since returned to the university to pursue a BA in political science and a Public Relations Management certificate through Continuing Education. Nina met the love of her life, a fellow grad and current student, at the University of Calgary and they are now planning their 2019 wedding. In her free time, Nina enjoys boxing, enjoying a nice meal, and laughing with friends and family. She loves meeting new people and learning about the great people in the city. Nina currently works as an Account Executive at Edelman. If you wish to connect with Nina or grab a coffee, please feel free to connect with her on LinkedIn.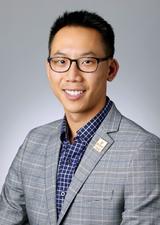 Tyler Mah, BSc'10
Tyler is a second-generation born-and-raised Calgarian passionate about entrepreneurship and legacy-building. After attaining a Bachelor of Science in kinesiology, he pursued a career in personal fitness training, which led him into managing a small corporate fitness centre that serves as an employee amenity. In addition to his career, he keeps busy with networking, community engagement and network marketing. In his leisure time, he likes to nap, play guitar, play volleyball or go for a walk. All in all, he is an average guy with no particular talents other than a slight belief in himself, a bit of a work ethic and a small heart for other people.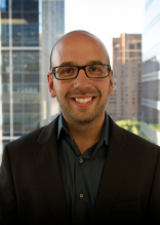 Conrad Bereznicki, BSc (Eng)'11
Conrad graduated in 2011 with a Bachelor of Science in oil and gas engineering, with a minor in entrepreneurship and enterprise development. Currently, he is working at Canadian Natural Resources as an exploitation engineer and is also pursuing his Chartered Financial Analyst designation. In his spare time, Conrad volunteers for an organization called International Children's Awareness (ICA), and he enjoys playing various sports including hockey, volleyball and soccer. Conrad joined the Recent Grad Committee to help facilitate programming and events for recent UCalgary grads and to help ensure their needs are being met. He is very excited to be part of such a vibrant committee and is proud to be a UCalgary alumnus.
Miranda Botto, BCS'09
Miranda is a marketing and communications consultant with more than 10 years of industry experience specializing in brand management, marketing tactics, advertising and design. She graduated from UCalgary with a Bachelor of Communications Studies combined degree with the Southern Alberta Institute of Technology's Journalism Arts program. Miranda volunteers for a number of alumni programs within the University of Calgary. She is also highly involved in the Calgary arts community as a member of multiple improv groups and as a comedic performer.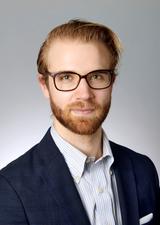 Stephan Guscott, BSc'17
Stephan is a Calgarian with a Bachelor of Science in exercise and health physiology, career aspirations in medicine, and a vision for a vibrant and healthy society. When not working towards these goals, Stephan spends his time volunteering for causes close to his heart. Heavily involved throughout his student career, most notably as UCalgary's 74th Students' Union president, Stephan's goal is to leverage his experience as a student leader to elevate the sense of identity within the UCalgary alumni community, driven by his core belief that your membership in this community begins from the moment you accept your admission offer as a student — as future alumni.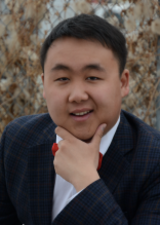 Qingyuan Li, BComm'17
Qing is a recent Bachelor of Commerce graduate from the Haskayne School of Business, with a concentration in marketing. Qing is always striving consistently to learn, develop and grow in a professional business environment, and seeks opportunities to apply his current knowledge to real-world experiences, especially in digital marketing or analytics-related fields. Qing is known for having an endless amount of energy, as well as being a friendly, easygoing person who can always be trusted to get his work done, as well as helping others to the best of his ability. Aside from school, he also enjoys participating in philanthropic activities.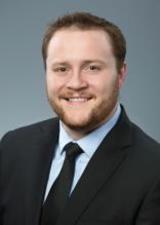 Thomas Plumridge, BSc'11
Thomas graduated with a Bachelor of Science in geology in 2011, and has worked in the oil and gas industry ever since. He enjoys the outdoors including hiking, fishing, camping and running, and has a passion for sports; he loves to play beach volleyball in the summer. Thomas tries to live by the motto that wealth in life is measured not by material possessions, but rather by the relationships and bonds people make. Once he started getting involved with the Alumni Association, he realized there are many perks to staying in touch with the university after graduating, including meeting like-minded people and forming new friendships. A fun fact about Thomas is that every month he donates platelets at Canadian Blood Services.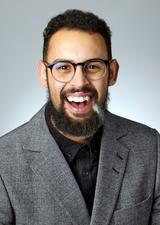 Tynan Wenarchuk, BSc'14
From researcher to internationally recognized entrepreneur, Tynan has had a dynamic and unexpected journey. In 2015, he started Illuminate Culture Consulting, a firm that works with companies to target business growth through advanced people and culture insights. Tynan and his team are seen as the go-to support during the chaotic fast-growth period of a company. Alongside building Illuminate, Tynan keeps a full schedule as a musician and fitness coach, travels the world as a missionary, and exuberantly volunteers for his church and broader community.