Innovator, Optimist, Trailblazer
by Jacquie Moore
When the inestimable Dr. Elizabeth Cannon, BSc'84, MSc'87, PhD'91, steps down as UCalgary's president at the end of the year, she'll leave big shoes to fill. 
Since arriving from P.E.I. as an undergraduate, through to her stewardship of one of the most ambitious universities (and fundraising campaigns) in Canada, Cannon has been a trailblazer, innovator and champion for transformative change. Her eight years at UCalgary's helm has raised the bar on student experiences, elevated our position as a global research hub, put entrepreneurial thinking into action and strengthened community connections. We can't help but wonder about the journey that brought her here.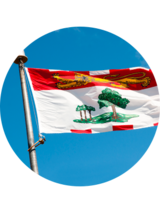 Born and raised in Charlottetown, P.E.I.  "I'm the youngest of four, so by the time I came around I had quite a bit of flexibility and freedom — and those were times when, as a kid, you took off in the morning, enjoyed the day and came home when you were hungry."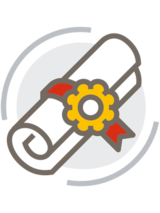 Parents were both entomologists, but her mother went back to university to become a high school math and science teacher.  "Growing up, I don't know if I appreciated the unique path my mother had forged or the support she gave me. I didn't ever feel there were barriers — I just did what I wanted to do, never thinking that 'girls can't do that.'"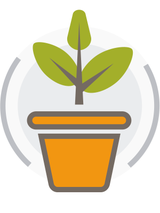 Completes undergraduate degree in mathematics at Nova Scotia's Acadia University. She loads up her Dodge Omni, waves goodbye to the east coast, and drives nearly 5,000 kilometres with best friend and three house plants in tow to begin her engineering degree at UCalgary. "I'm not sure why I felt the need to bring my plants to Calgary, but I did."
"I remember driving toward Calgary and seeing the big sky country, the Rocky Mountains — the scale of everything impressed upon me that this was bigger than anything I had lived through before. It was going to be a little uncomfortable, but I was ready for the adventure."
Lives in residence and remains unfazed by the scarcity of women in engineering. "You've got to be yourself, be authentic, but get along with people, not get hung up on things —that's the way I approach life."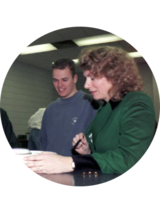 Completes undergraduate degree in engineering and begins her first job as the first female engineer hired at a Calgary engineering firm; her interest in GPS/geomatics is unleashed. "What fascinated me was that you had satellites 20,000 km above the earth's surface, travelling at four kilometres per second, and you could use their signals to determine your location on earth — it's mind-blowing. I knew it was going to make a difference."
Determined to make her mark as an expert in GPS, she returns to UCalgary for graduate studies in geomatics engineering. "I wanted to call something my own and understand it well. There aren't many times in life that an opportunity comes with a new technology and you're there to be part of it. I knew I was in a unique place and I'd better make something of it."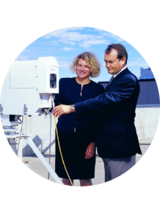 Marries a former colleague, geomatics engineer Dr. Gérard Lachapelle, PhD, who goes on to become a UCalgary engineering professor.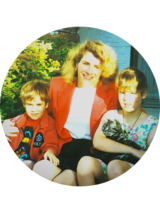 "We had our first child, Sara, when I was in the middle of my PhD, and I was eight months pregnant with our son when I defended it. There's a lot of pressure in staying disciplined in your studies during the day and being a mom during your evenings, and not letting all of it overwhelm you. But kids won't let a PhD overtake your life."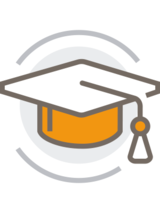 Joins the Faculty of Engineering (now the Schulich School of Engineering) in 1991. "I was finishing my PhD around the time of the Montreal Massacre, where women were targeted because they were studying engineering. I hadn't previously contemplated going into academia, but I was very fortunate to get one of 15 new positions created by the government for women in my field. I was only the second female faculty member at a time when society started to see the importance of having female role models in the classroom — for women, and for young men, as well."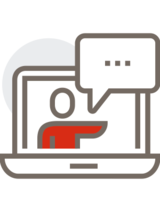 Continues research in the GPS/geomatics industry, often collaborating with colleagues to commercialize technology to more than 200 agencies worldwide.
Appointed Dean of the Schulich School of Engineering in 2006. During her tenure, propels it into the top ranks of Canadian engineering schools. "That was a pretty 24/7 job — keeping an international research group on the forefront, while committing to moving the engineering school forward. I wanted to ensure that I was really serving the students and the faculty and staff and, through that, the community and the profession."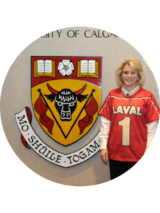 Appointed UCalgary president in July 2010. Led the establishment of unprecedented Eyes High strategy to elevate student experiences, research outcomes and community partnerships. Spurs increase in research grants and inspires upswing in philanthropic involvement. "It's about working together to deliver on what our community members expect of us. I don't shy away from high expectations — I know this university is ready to contribute even more to put Calgary and Alberta on the national and international stage. That's been a fun part of this job — to see that happen through the work of others."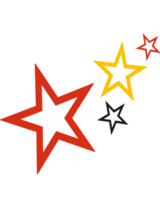 Kicks off historic $1.3-billion Eyes High campaign that exceeds the $1-billion milestone ahead of schedule. "If you've got a compelling idea with a clear line of sight to an impact, that gets people excited. When I think about philanthropy, I go back to my early days as an engineering professor. If you want to do interesting work, if you want to have partnerships, you have to raise money. When you connect a community member with a piece of the university, great things happen."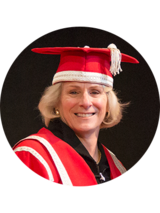 Prepares to leave presidency as of Dec. 31, 2018. "What I've been particularly proud of is that sense that we are truly a great university. We are at the starting line of really huge achievements. I can feel it; I can see it; it will happen here. I've had the pleasure of working with wonderful people. When I walk across campus and see the fascinating things that are happening and meet the terrific people in our community — well, as university president, I've had a front-row seat to all that. It's been an honour and a privilege and I'm going to miss it."