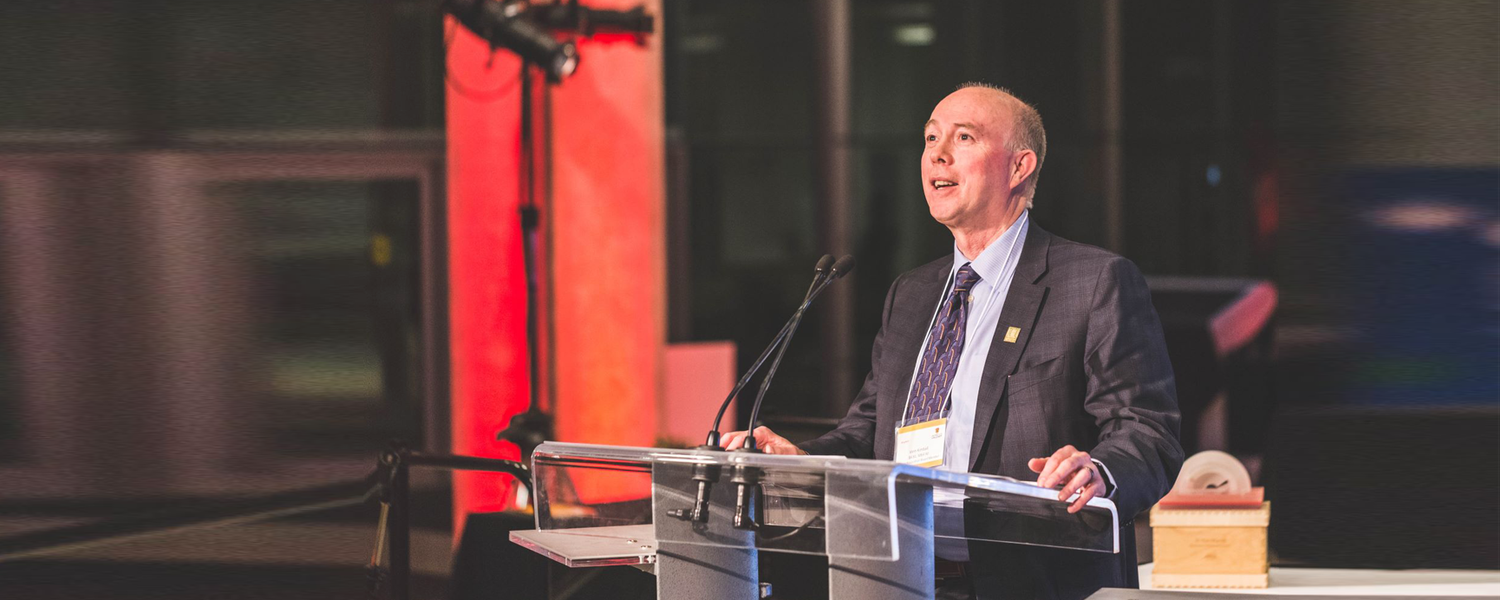 New Programs - Raising the Bar for Alumni Engagement
As I wind up my term at the helm of the UCalgary Alumni Association (UCAA), I am proud of what we have accomplished and am optimistic about the UCAA's trajectory. Last September, we introduced Wherever Life Takes You, a renewed and refocused approach to engaging UCalgary alumni. In addition to having full backing from the Alumni Association Board of Directors, the plan has been enthusiastically embraced by President and Vice-Chancellor Ed McCauley.
In less than a year, Wherever Life Takes You has planted seeds for meaningful and long-term improvements to the way alumni engage with each other and the university. Since the launch of Wherever Life Takes You, three programs have raised the profile of the UCAA through timely and relevant engagement opportunities:
• The Recent Graduate Program addresses the unique needs and interests of those alumni who have graduated in the last 10 years. Led by the Recent Graduate Committee, events like Links and Drinks tap into resources at the university, in the community and of the greater alumni to give our newest grads a boost as they work to establish themselves and their careers.
• The Future Alumni Network aims to build pride, spirit and tradition amongst current students by connecting them to inspirational alumni, providing personal and career-development programs, and building peer networks that will extend post-convocation. This fledgling organization recently recruited its first cohort of students and they are busy planning activities for Alumni Weekend 2019.
• Affinity Communities are volunteer-led groups that gather alumni around shared interests and experience. Seven groups have so far been designated as Affinity Communities and more than a dozen more are being reviewed. Current groups range from the Dinos Women's Hockey Alumni Group, to the University of Calgary Alumni Association Hong Kong and former UCalgary Senators. Designated Affinity Communities have access to resources and swag through the Office of Alumni Engagement and can apply to the UCAA's Affinity Communities Assistance Program for seed funding for qualified initiatives and programs.
I am grateful to all the alumni and students who have jumped right in to lead, participate, advise and promote our initial Wherever Life Takes You offerings. Over the next few years, working closely with President McCauley and Chancellor Deborah Yedlin, we will roll out even more ways for you to engage with the university. I encourage you to join us for the next Annual General Meeting of the UCAA at Alumni Weekend (Sept. 5–7, 2019), where we will present our Annual Alumni Engagement Report.
I hope to see you there.
Vern Kimball, BA'81, MBA'90
President, UCalgary Alumni Association