Nine Life Lessons An Alumna is Learning on the Road
by Geneviève Laurent
While some recent grads might define success in a solid paycheque in a job that's close to "home," others, like Geneviève Laurent, BCS'14, crave adventure, some discomfort and a chance to reinvent themselves in far-flung lands.
In the months and weeks leading up to my final days at the University of Calgary, I stared blankly at the blinking cursor marker in the search engine that was meant to help me find a job. I was haunted by the small box that dutifully waited for me to make my query. I had no idea what to type into it. I had successfully completed my Bachelor of Communications Studies degree. I was also armed with a diploma and loads of work experience — yet the ping! I had hoped I'd hear when I found the perfect job hadn't happened.
Finally, I reached out to a mentor who suggested I might need to take on a new adventure. A big one. It lit a match in my brain and I started looking into different options. Fast-forward a year and there I was — packed up and bound for Ireland for what would become a life-changing decision that completely shifted my way of looking at my life — and the search engine's annoying blinking cursor.
Now I live in Cork in the southern part of Ireland and work for a software development and localization company as a data analyst specializing in the optimization of voice-recognition software — specifically for the French-Canadian market. I am currently completing my second year of a Working Holiday Authorisation visa through a partnership between the Republic of Ireland and Canada.

And so, with recent grads in mind, I offer a list of skills and lessons that I've gained since moving abroad nearly two years ago:
It's an Opportunity to Start Fresh: It's not my first experience moving to a new place. I have already started my life over several times, and this wasn't so different. That said, I didn't know a soul in Ireland. Starting fresh leaves you with a blank canvas so you can reinvent yourself. The past is far away, and you're free to create a new you. Start new relationships or create a new image if that's what you want.

Get Comfortable Being Uncomfortable: I had a plan, but no job and no set place to live apart from two nights that I booked at a hostel. After nothing went according to my non-plan, I learned to go with the flow and trust that I had the skills to come out of the unknown, alive. The world is changing so fast, so I think this is one of the biggest positive skills I have developed since embarking on this adventure.
Listen: When you're in a completely new setting, your best chance of survival rests on your ability to listen attentively. Maybe you're lost and need to find a place, perhaps you're navigating a cultural belief in your new home that can make or break some of your new relationships. Whatever the query, the true art of listening has and will continue to serve me well in the future.
Push Through the Tougher Times: The first job I got in Ireland was a hostel management position in a small rural village outside of Dublin. The job, on paper, seemed like a lot of work, but "fun work," seeing as it was a hostel. When I got there, the job was a lot more demanding — and a lot less fun than I had hoped. The paperwork processing system here is … on island time. That means they are in no rush to work through paperwork. Because of this, I felt obligated to take the position despite the fact the pay was well below minimum wage and despite my gut feeling that it wasn't a good situation. I took the job, however, and my suspicions soon became reality when the workload and unreal expectations started weighing on me. The day I received the government paperwork I had been waiting for was the same day I parted ways with the hostel. I left a couple hours later and cut my losses when it came to the money I was owed. I don't regret taking the job. I needed work quickly, and the experience served as a reminder that it's good to know your worth, but also realize that, sometimes, you gotta do what you gotta do.
Get Curious: Being in your hometown has a way of turning your mind on to autopilot. You don't have to think about the way to get home; you've done it thousands of times. You don't think about the birds, the buildings or the weather because you've been with them your whole life. Stepping into a new environment sharpens the world around you. At a primal level, is it safe or dangerous? If it's safe, what is it all about? I moved to a developed country where some things were already familiar, but it wasn't long before I got curious about new things I saw and experienced. I never intend to take curiosity for granted again.
Embrace Risk: There is nothing more terrifying, yet exhilarating, than not knowing what is going to happen. There is a lot of risk involved in moving abroad — and a lot can go wrong, but embracing risk forces you to also consider that a lot can go right. I was a pro at playing it safe. Staying in settings, jobs and relationships that I knew well. Embracing risk allows your mind to think bigger. Mix that with your newfound curiosity and the possibilities start to open up. Failure is possible, but success is also an option.
Gain Perspective: Currently, I live in a place where many large multinational companies are based. Swapping stories with my co-workers, roommates and new friends allows me to compare my past experiences to theirs. I came here because I was experiencing a quarter-life existential crisis, but others came to find safety. It brings a new depth to the expression "First World problems." I am, now more than ever, grateful and proud to be Canadian.
Trust Yourself: When you have only yourself to rely on, your decisions hold more weight. I am lucky to have the emotional support of my family in this endeavour, but I came for me — not for them. I learned to trust my instincts and my ability to work through problems myself. I have to admit my parents helped me financially out of a couple expensive surprises, but there is also growth in learning to accept help when you really need it.
Create Yourself: I used to think people travelled to discover themselves, but my experience has been one of learning to create myself. Distanced from close friends and family, I am left with the space to reflect on my past experiences, try new things and build my identity and life without the influence and expectations that were (often unknowingly and accidentally) placed on me. All of my newfound skills and experiences gave me the tools I need to get creative in building the life I want to lead.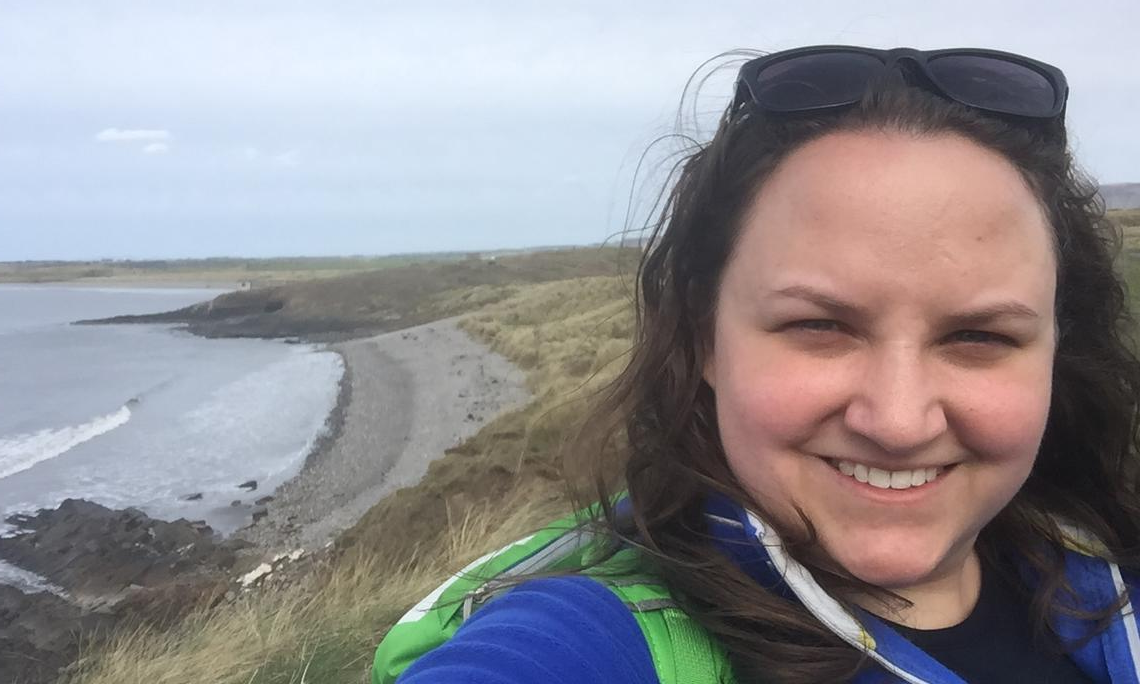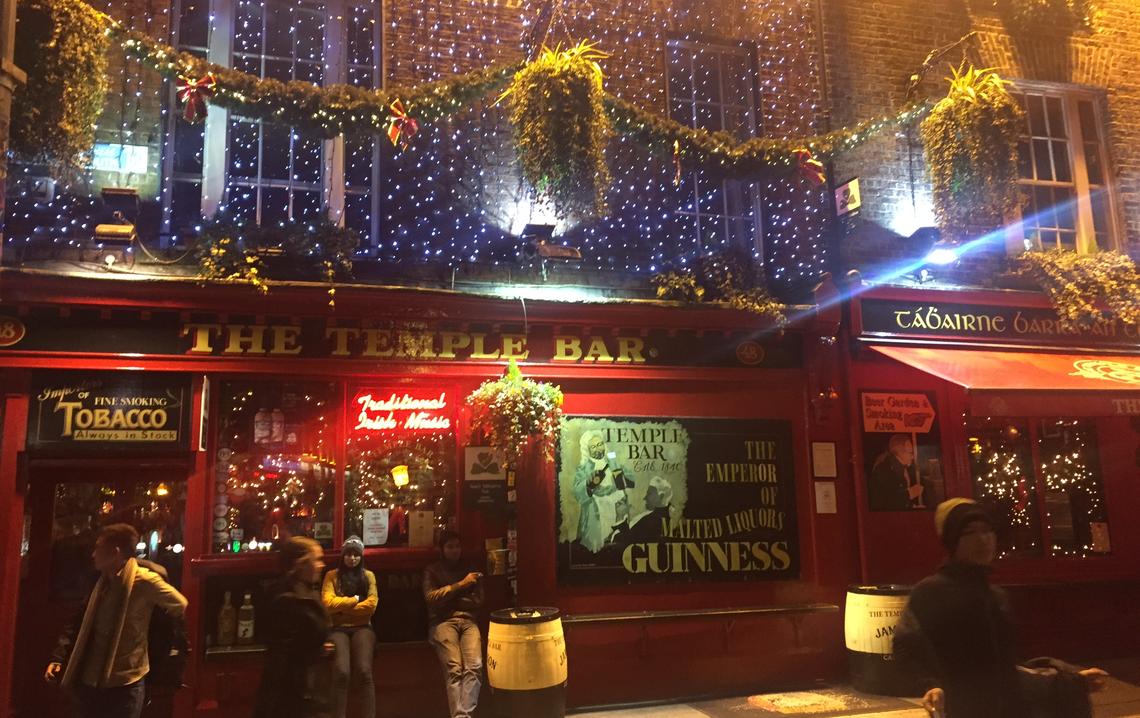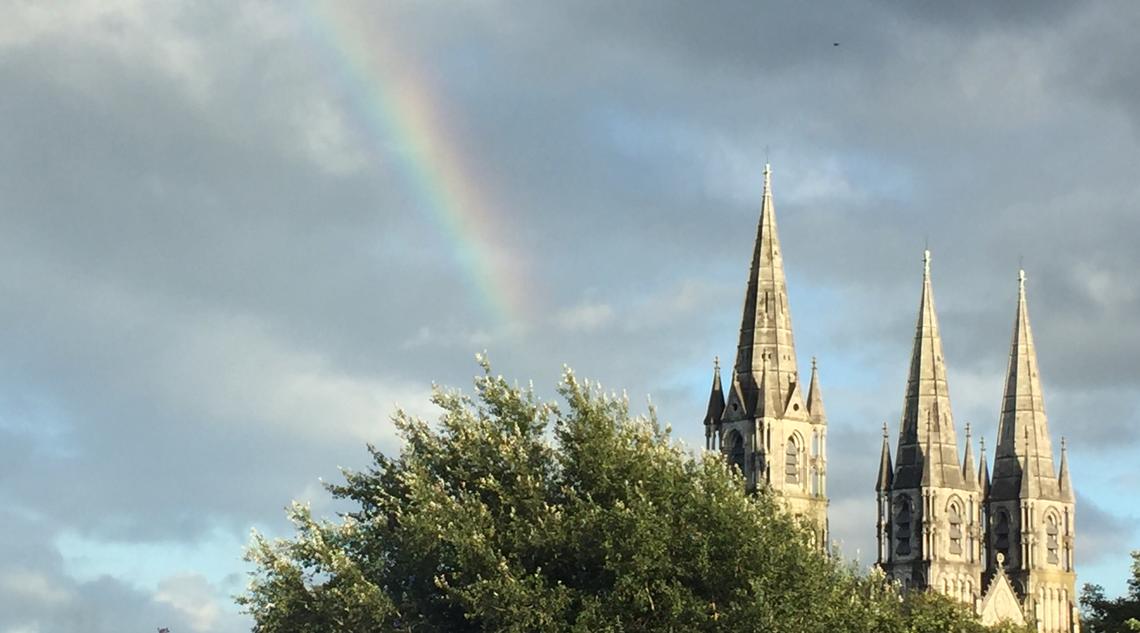 So, would I recommend moving abroad? Absolutely. Don't underestimate your ability to succeed in a new environment. Move abroad or to a new city closer to home — either way, you're bound to discover a lot of things about your desires in life and your ability to get them. I have no clue where life will take me after my time in Ireland. It is said, however, that distance makes the heart grow fonder and I now know that to be true. I don't look longingly back to Canada, but my pride to be Canadian has not faltered. I don't plan on moving back to Canada anytime soon, but I have also learned to never say never!