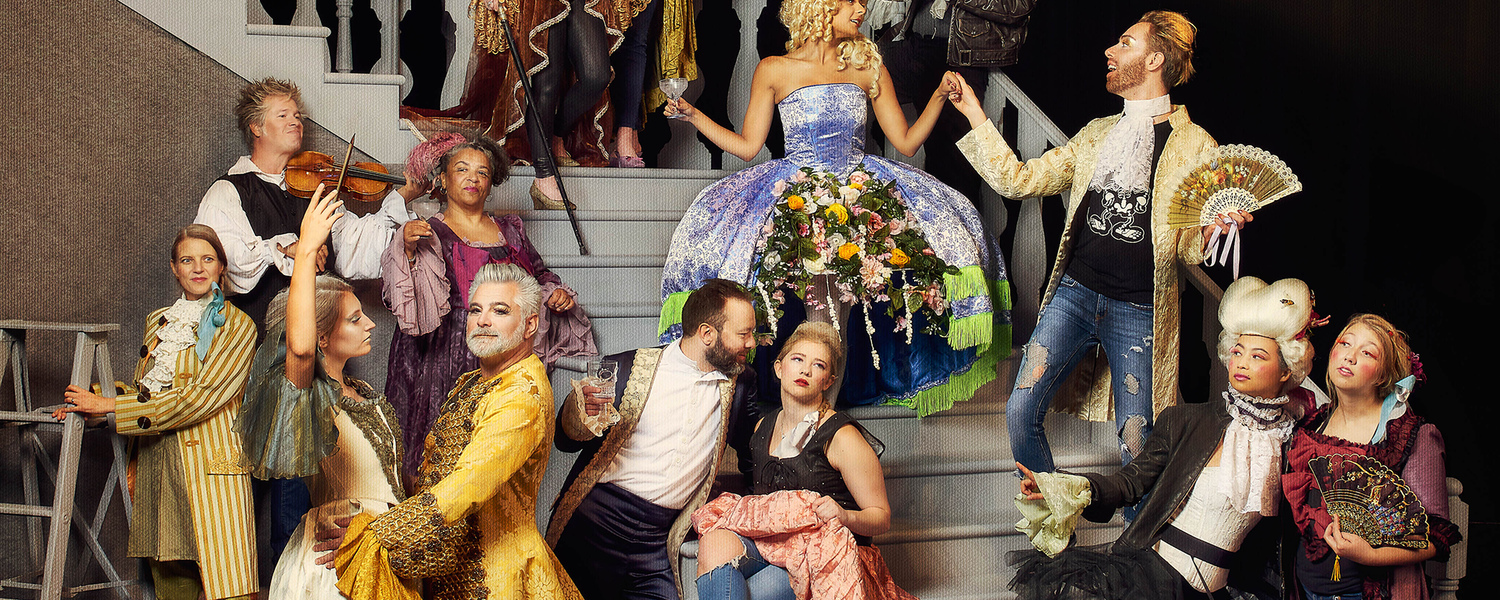 Here's the backstory to the stunning photo that is now hanging in UCalgary's Reeve Theatre Lobby:
At Alumni Weekend 2018, alumni came together with faculty, staff and students from the School of Creative and Performing Arts to create this piece of work known as The Rococo Punk Project. This massive undertaking included numerous individual and small-group shots that have been artfully arranged into a large-scale photograph that evokes the grandeur of a Renaissance painting. 
photography: Tim Nguyen
additional photos: Ana Santa Maria
art direction: Erin Molly Fitzpatrick and April Viczko
make-up design: Connor Pritchard
Banner image from the top of the staircase to the violinist (L-R): Allison Lynch, BMus'11; Marisa Roggeveen, BComm'19, BFA'19; Tim Nguyen, BFA'06; Natasha Strickey, BA'16; Connor Pritchard, BFA'17; Sadaf Ganji; Cayley Wreggit, BFA'18; Brittany Bryan; Jason Mehmel, BFA'04;
Mark Bellamy, BFA'86; Emily Losier; Dr. Pil Hansen, PhD; Michèle Moss, BEd'84, MA'07; Donovan Seidle, BMus'99.