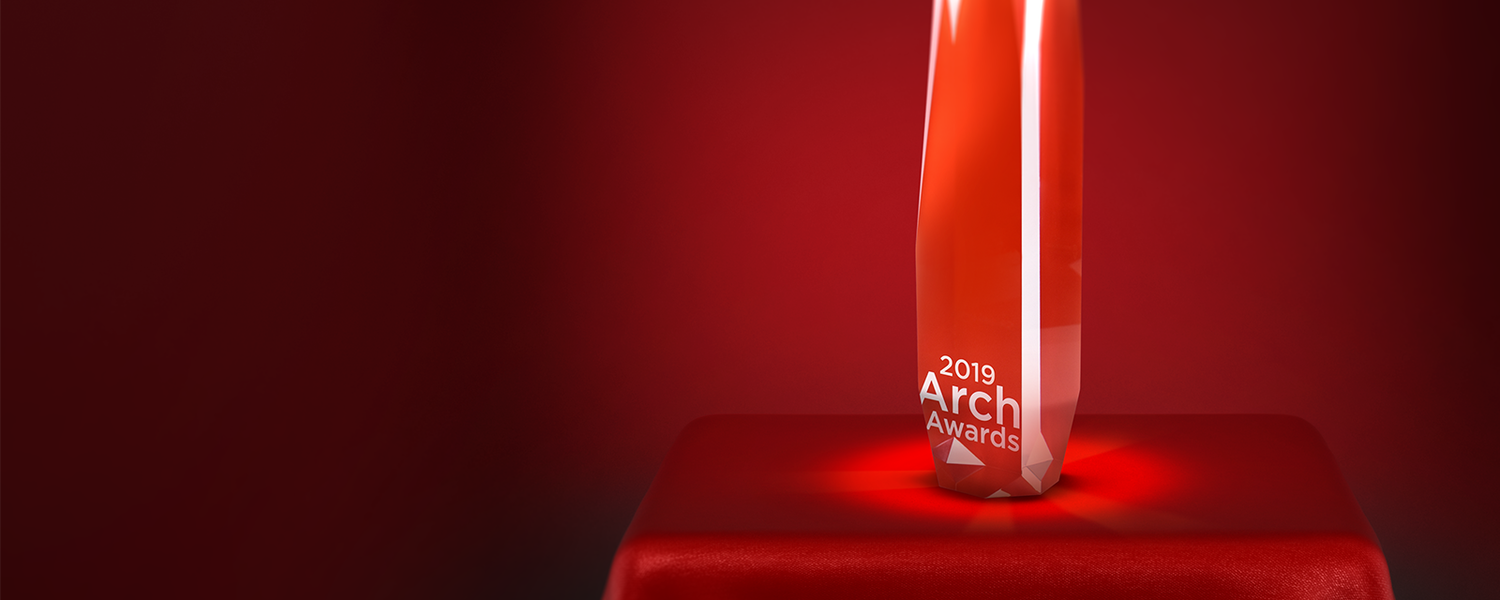 And the UCalgary Alumni Arch Awards go to . . .
Although this year's outstanding recipients walked the red carpet in September at the 2019 Arch Awards, their stories bear a replay.
Meet six remarkable alumni who are blazing trails across our skies, creating spaces for us to marvel at, championing legal rights for Indigenous people, leading colossal coalitions of people, innovating new tech platforms and helping build bridges across global organizations.
Not only is the 2019 cohort of Arch Award recipients a hopeful beacon of what UCalgary has become since its Alumni Association first began honouring extraordinary graduates back in 1985, but may it also serve as a bellwether to where our university and alumni are taking us.
This year's recipients exhibit unbridled talent, enthusiasm, spirit and drive — enough to make us all proud. Throughout their careers, these graduates have contributed significantly to their industries and communities while upholding the highest standards and values in everything they do.
As such, they represent the best of our alumni body. Exemplary role models, they inspire all those who aspire to have an impact on business, society and our planet.
Award Categories
Distinguished Alumni Award for Lifetime Achievement: Recognizing a graduate who, having reached the pinnacle of professional and personal success, enriches the lives of others through their leadership, shared knowledge, creativity and innovation.
International Career Achievement Award: Acknowledges those whose international career accomplishments have brought distinction to themselves, their alma mater and their communities.
Career Achievement Award: Honours those whose careers have made a positive and significant contribution to their community.
Community Commitment Award: Salutes a graduate who has made outstanding and powerful contributions to their community through professional or volunteer service.
Alumni Service Award: Celebrates a graduate whose philanthropy and/or generous volunteer endeavours has improved the lives of alumni.
Early Career Award: Recognizes professional accomplishments or creative leadership in any field by a recent graduate who is 30 years of age or younger.
Meet this year's six Arch Award recipients:
Distinguished Alumni Award
for Lifetime Achievement
Retired Canadian Space Agency senior administrator and United Nations Committee chair; faculty, International Space University.
International Career Achievement
Senior vice-president of Global Customer Operations at Lam Research in Fremont, Calif.; former president of Inotera Memories Inc.
in Taiwan.
Career Achievement Award
Criminal lawyer for Legal Aid Alberta; mentor of law students; former chair for the Alberta First Nations Women's Economic Council; leader in law and diversity initiatives.
Community Commitment Award
Current president and CEO of TELUS Spark; co-founder of Beakerhead; award-winning designer and communications director.
Alumni Service Award
CEO of Aligned Outcomes; former member of the UCalgary Alumni Association; and has sat on dozens of UCalgary advisory councils, committees and mentorship programs.
Early Career Achievement
Co-founder and president of FREDsense; Corporate Knights Top 30 Under 30 for Sustainability; Creative Destruction Lab grad; high school mentor.
Relive the Night:
At the new Calgary Public Library, hundreds toasted the Arch Award honourees.